Harem Heaven
February 3, 2014
Hello H A R E M pants!
I never thought in a million years that I would purchase a pair of these. I didn't think that I would be that girl that would have the ability to pull them off and feel 100% confident in them, but I LOVED seeing girls wear them. Well ladies, I finally braved the harem pants! I kept this outfit simple and paired my harems with a simple button up shirt and threw on my denim vest. I have seen the harem pants styled in lots of ways! First, I have seen them with a fun baggy T that's half tucked. Second, I have seen them paired with a cute fitted sweatshirt. Third, I have seen them styled with a nice button and high heels.
There are so many unique ways you can rock those harem pants. I guess it just depends on where you're going and how casual you want to feel! If you are like me, you'll try these pants on in the store and think "H E C K – N O" I will never wear these. JUST BE BRAVE and buy the pants! You can all rock them. I promise!
xoxo
P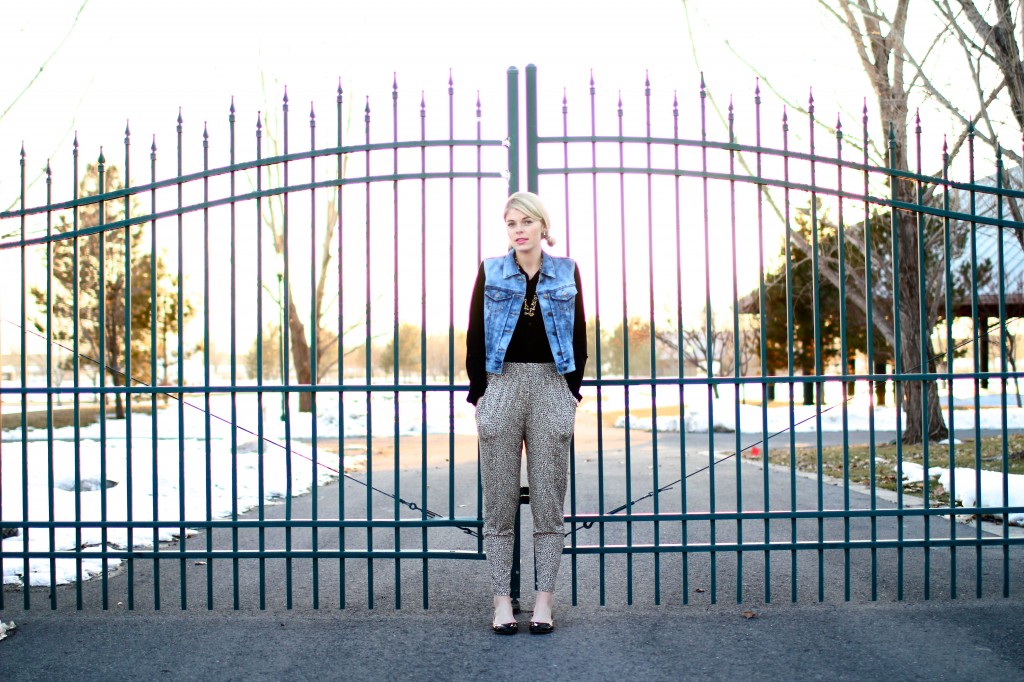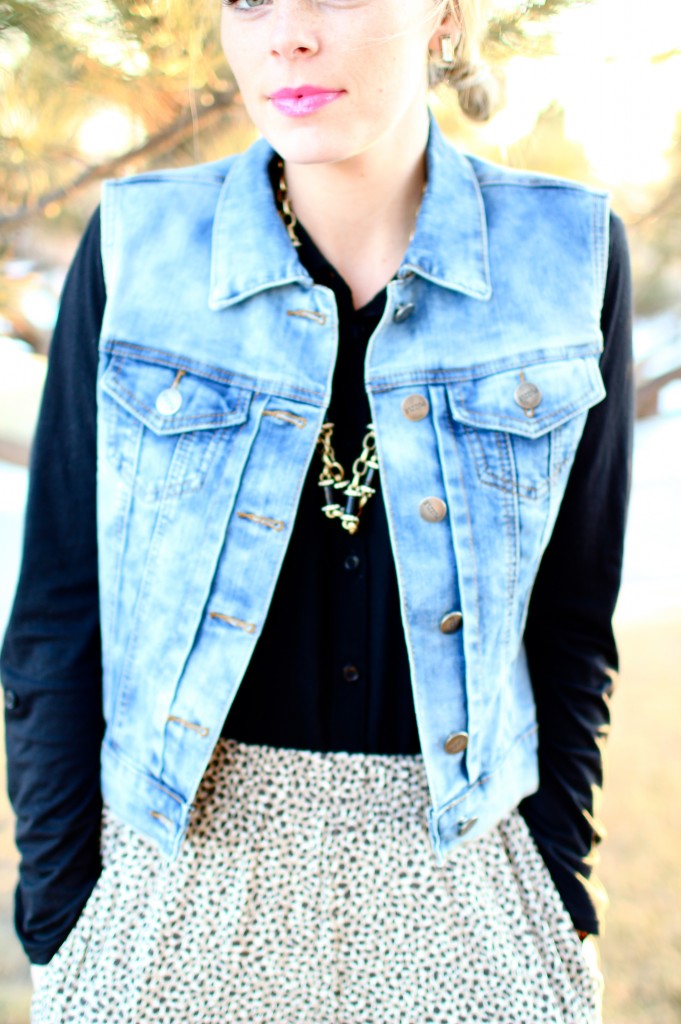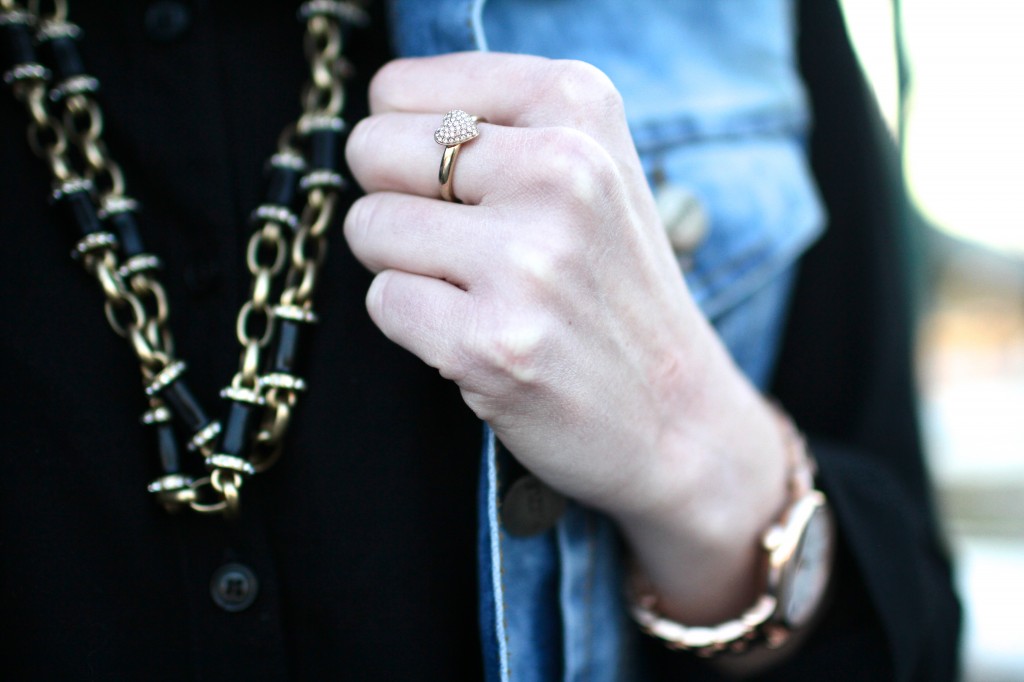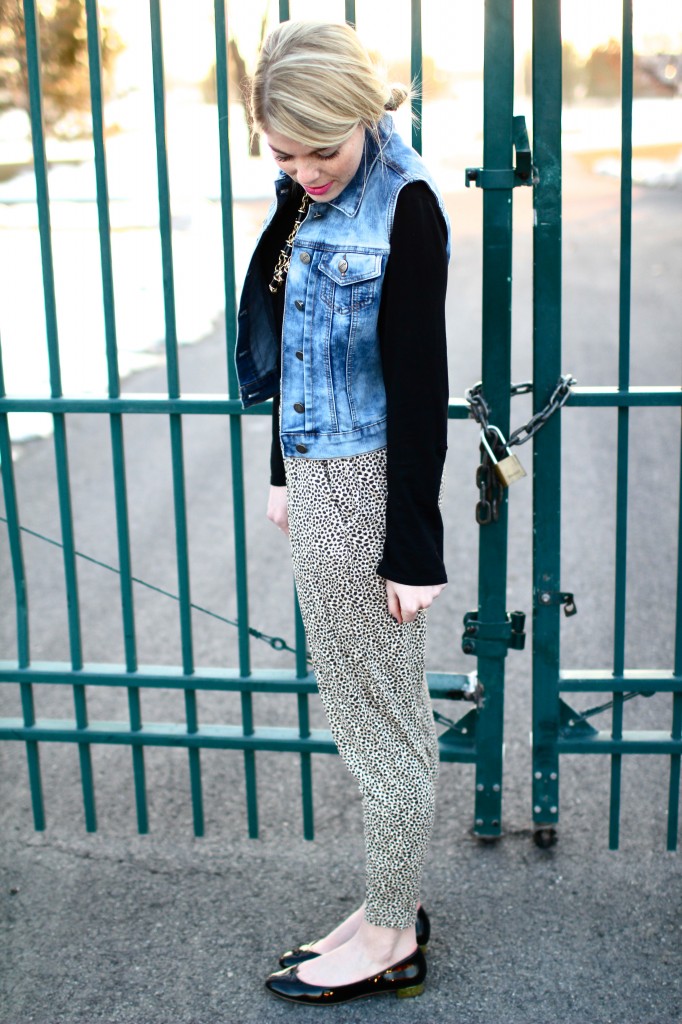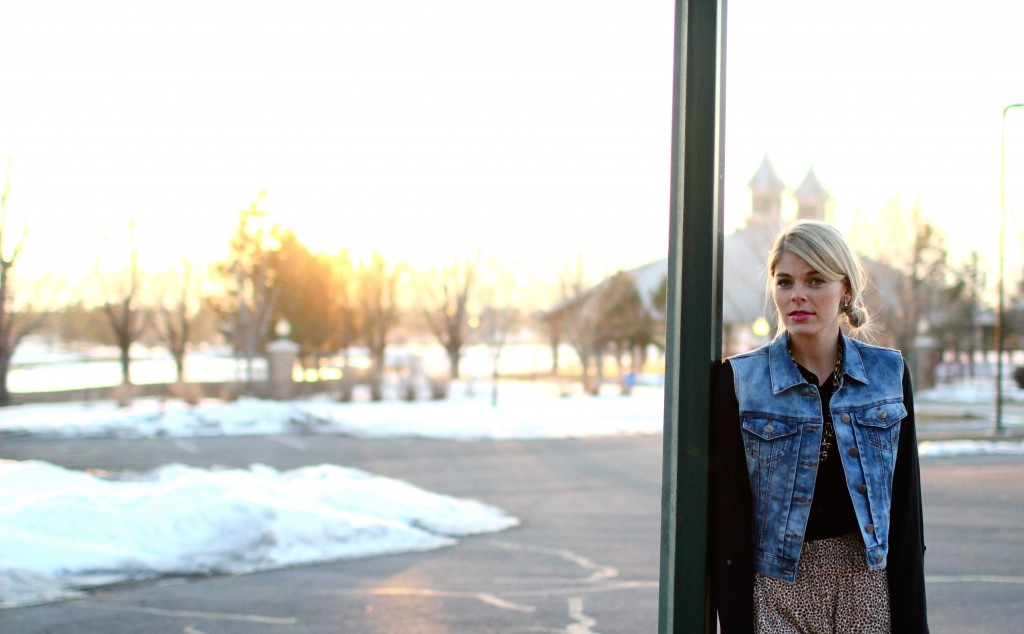 PHOTOGRAPHY BY LINDSEY BOHNE KELSCH
Harem Pants: Forever 21
Black Button Up Shirt: Nordstrom (Similar One Here.)
Denim Vest: Hot Topic (Old. Similar Ones Here.)
Necklace: JCrew (Old.)
Earrings: Bohme (Old. Similar One Here.)
Pave Heart Ring: JCrew (Old. Similar One Here)
Shoes: JCrew Factory (Old. Similar Ones Here.)
Lip Tint: H&M