Florence Lover
February 27, 2014
So I know I have been all about Milano and how much I love it, BUT today…FLORENCE stole my heart! I rubbed the pigs nose (see in pics below) and that means that I will return to Florence! I didn't want to get back on the train. I wanted to stay forever! If I could, I would have.
Today was just amazing. It was worth waking up at five in the morning. The fast train was great. Eating a chocolate croissant in a cute little cafe was just the perfect start to my morning. Oh those chocolate croissants are dangerous! Then off we went and adventured the beautiful cobble stone streets of Florence. No I did not get to see "David" but that's okay because I have seen him before. We got to go into some of the most interesting and AMAZING designer museums. MammaMia we were ALL in heaven! I am not going to tell you the rest of my day…I tried to capture it for you to see! SCROLL DOWN ALREADY!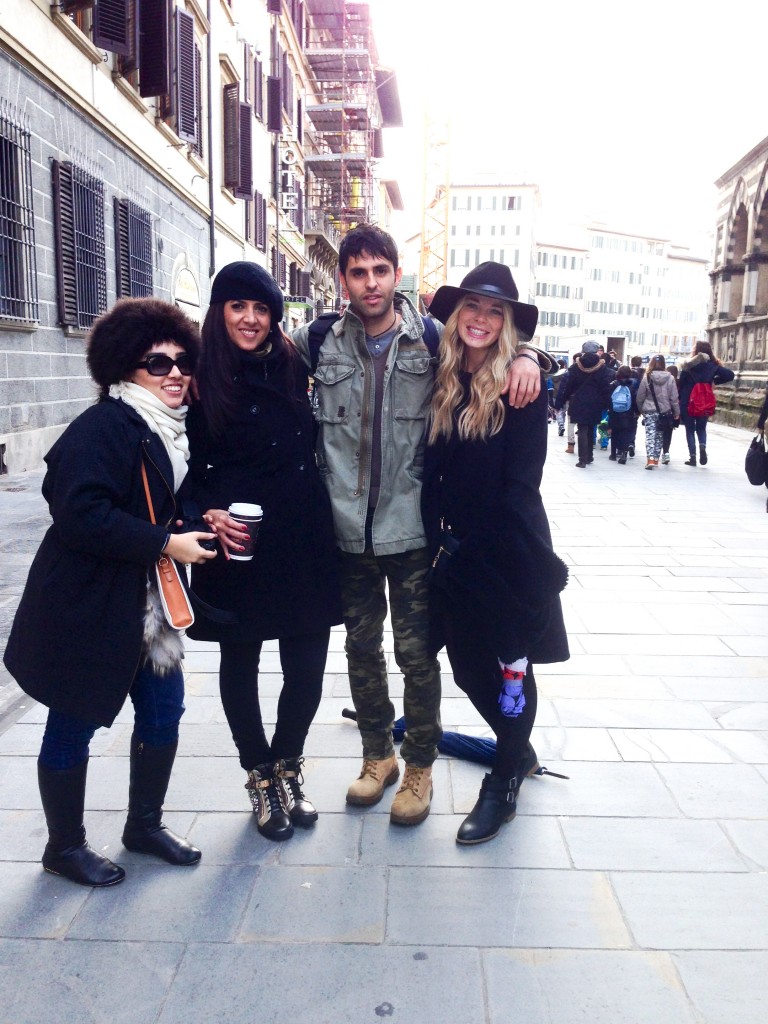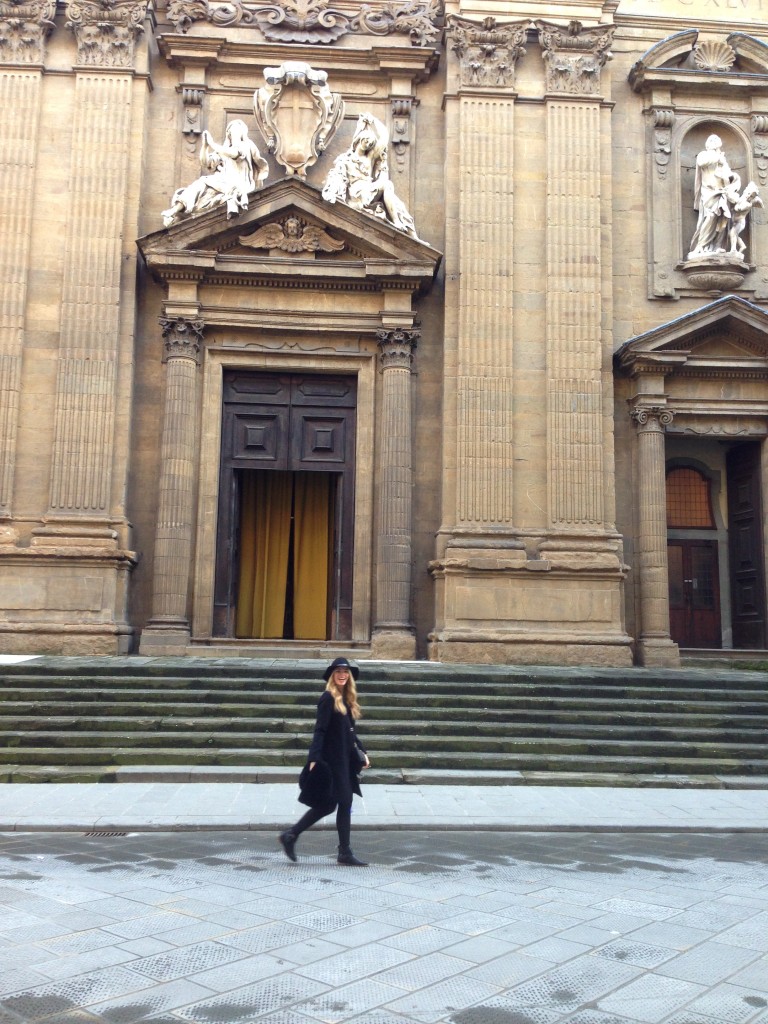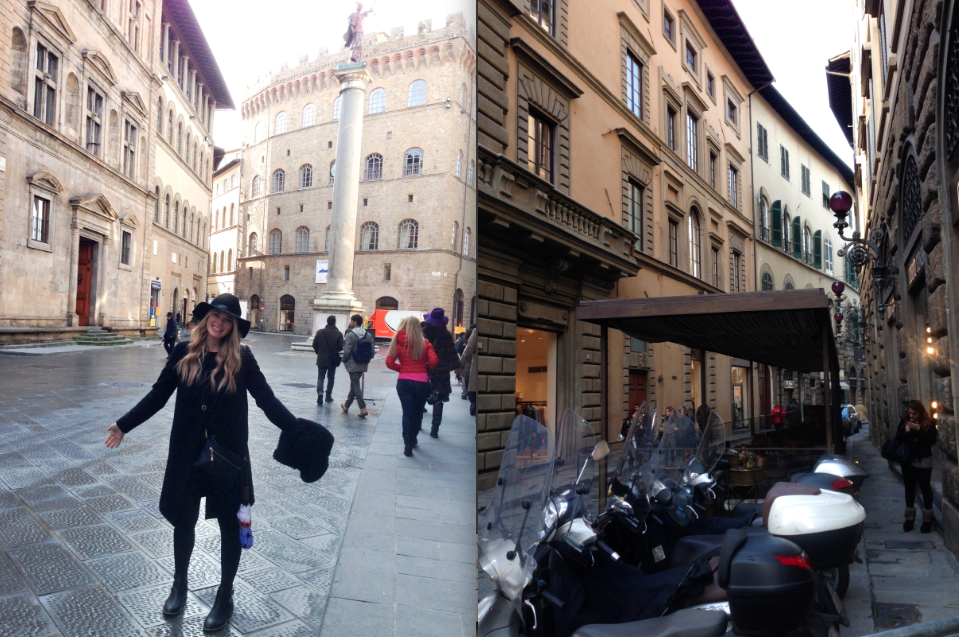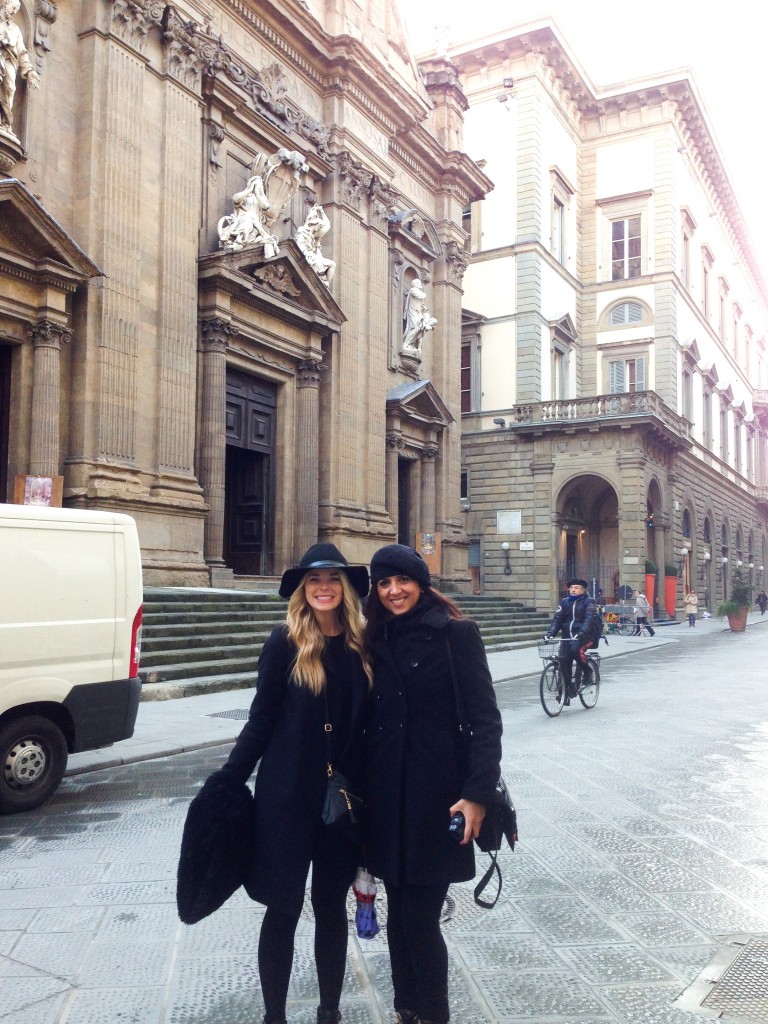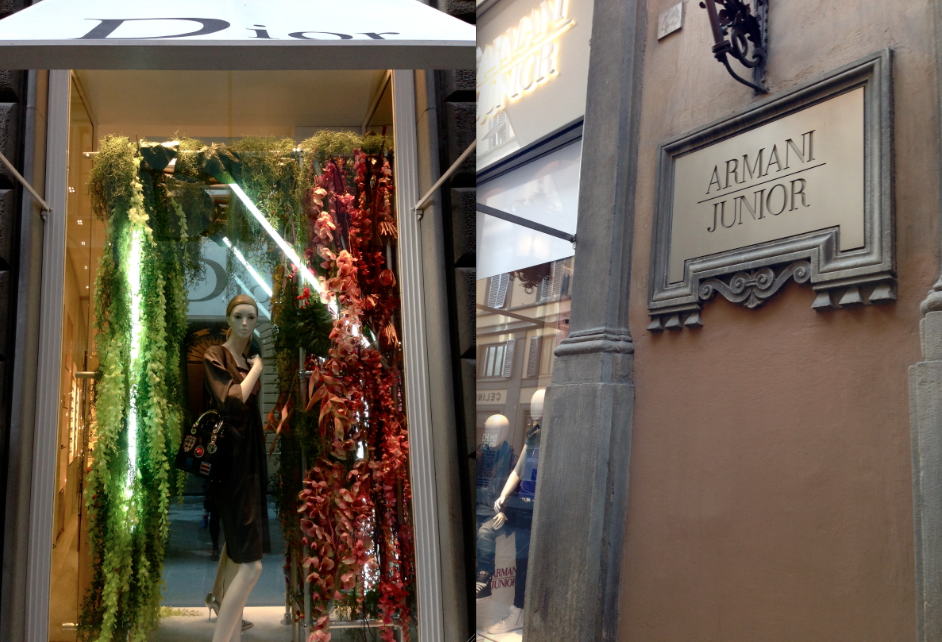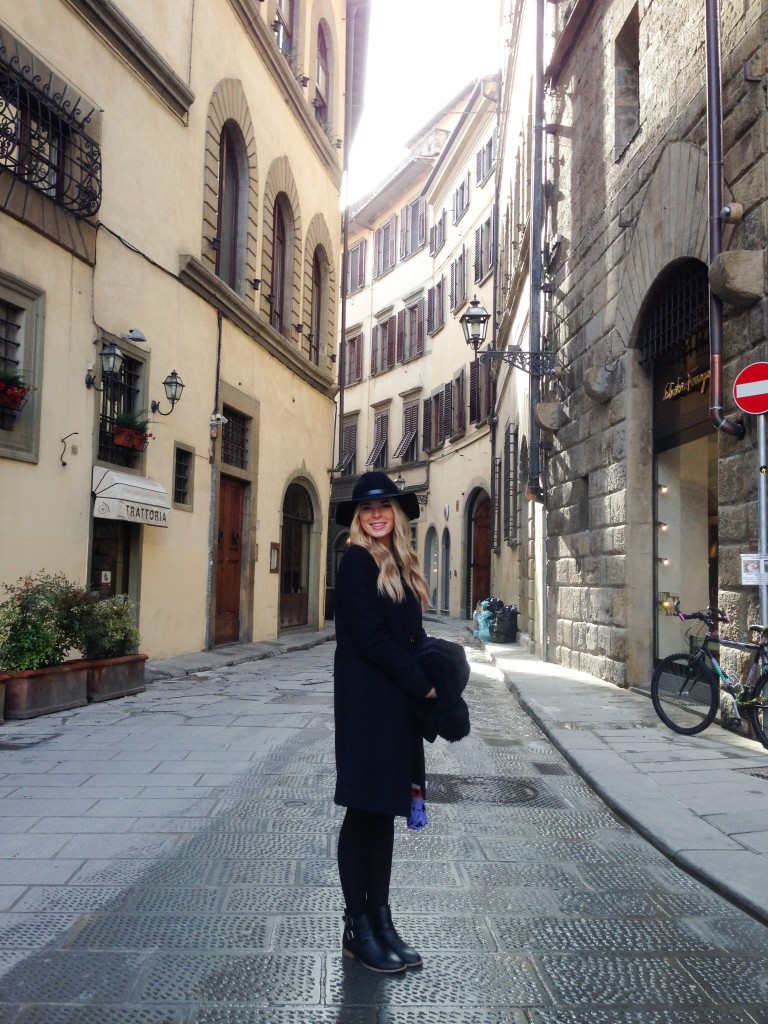 First Stop…SALVATORE FERRAGAMO MUSEUM! So interesting to learn some history about Sal and how he came about making his first shoe and how he became so successful. He was and is an inspiration!
Cool right?! Now for some pretty sites to see! If anyone is up for moving all the way to Florence, Italy…I WILL BE YOUR ROOMMATE!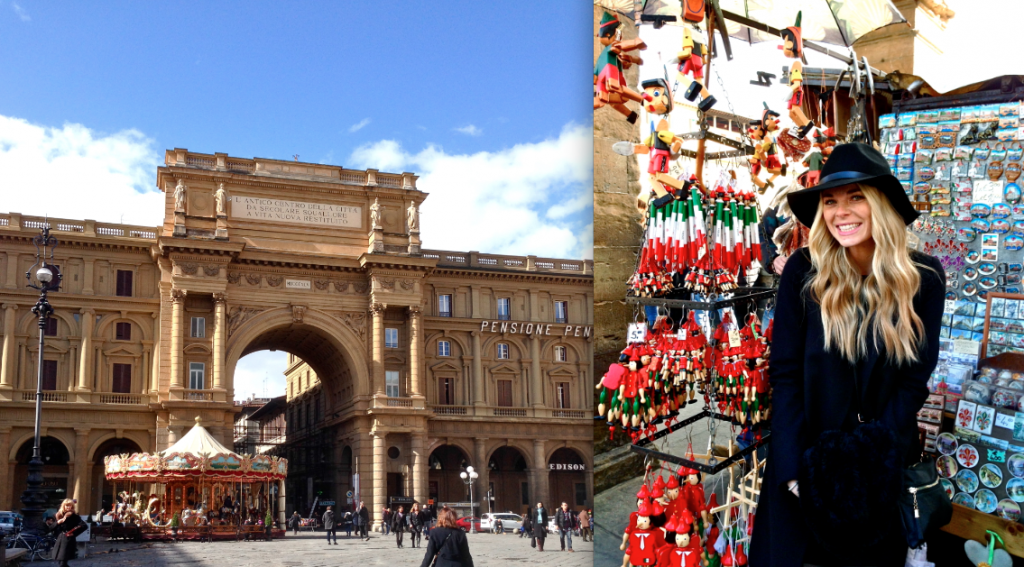 And you know me…always eating food and always taking pics of the food! Yes, for all of you who are thinking it, I have gained weight and I will continue to gain more. You just can't help it! And this is why…
All girls dream of Gucci right? Gucci bags. Gucci shoes. Gucci gowns. Have you ever dreamed about seeing the first Gucci pieces in the Gucci Museum?! HELLO FASHIONISTA HEAVEN! I tried to sneak some photos for you all. They aren't the best quality, because there were "No Pictures Allowed."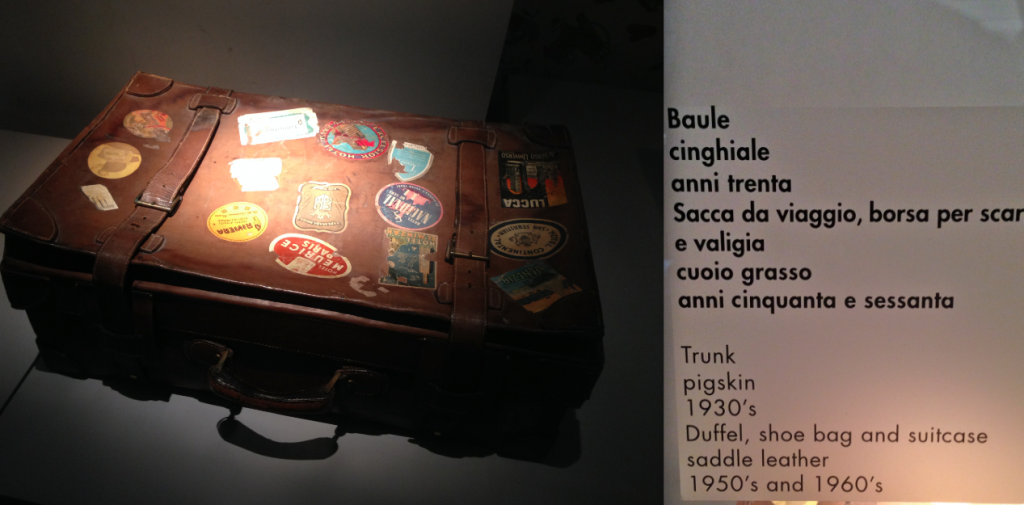 These gowns were on the gorgeous bodies of Cameron Diaz, Blake Lively, etc. All of these gowns were made JUST for them. "Exclusives."
Annnnd Bravo to our awesome Gucci Guide!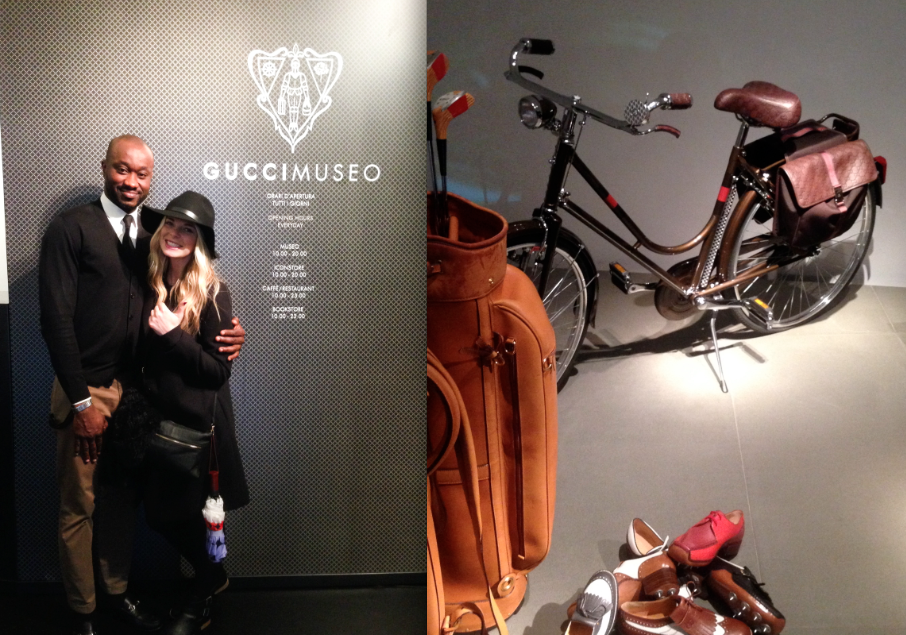 Last stop before we had to make it to the train…GELATOOOO! And maybe a quick snapshot with the police. 🙂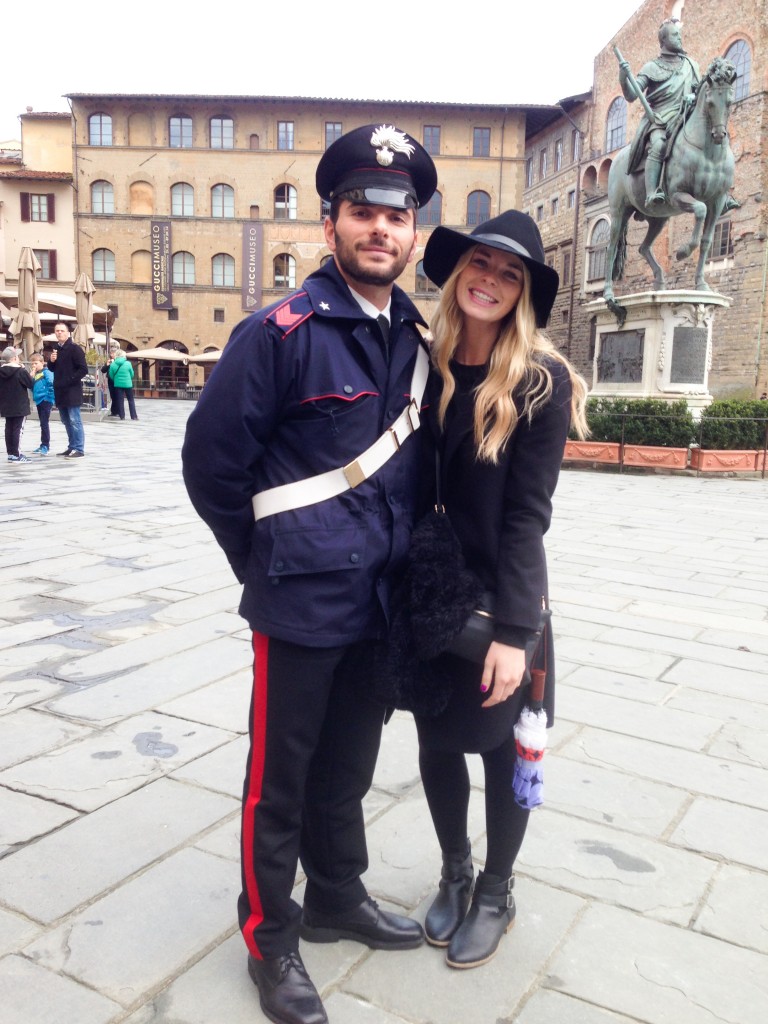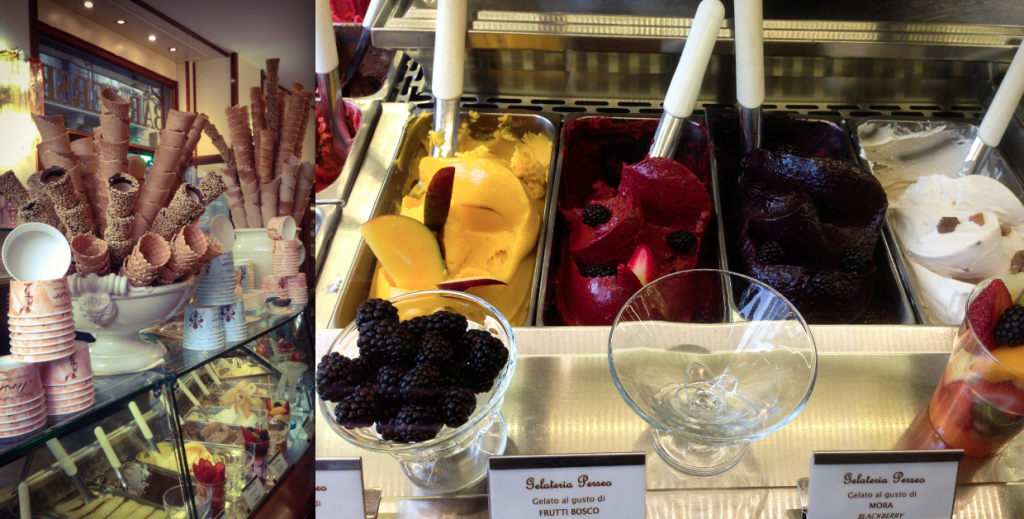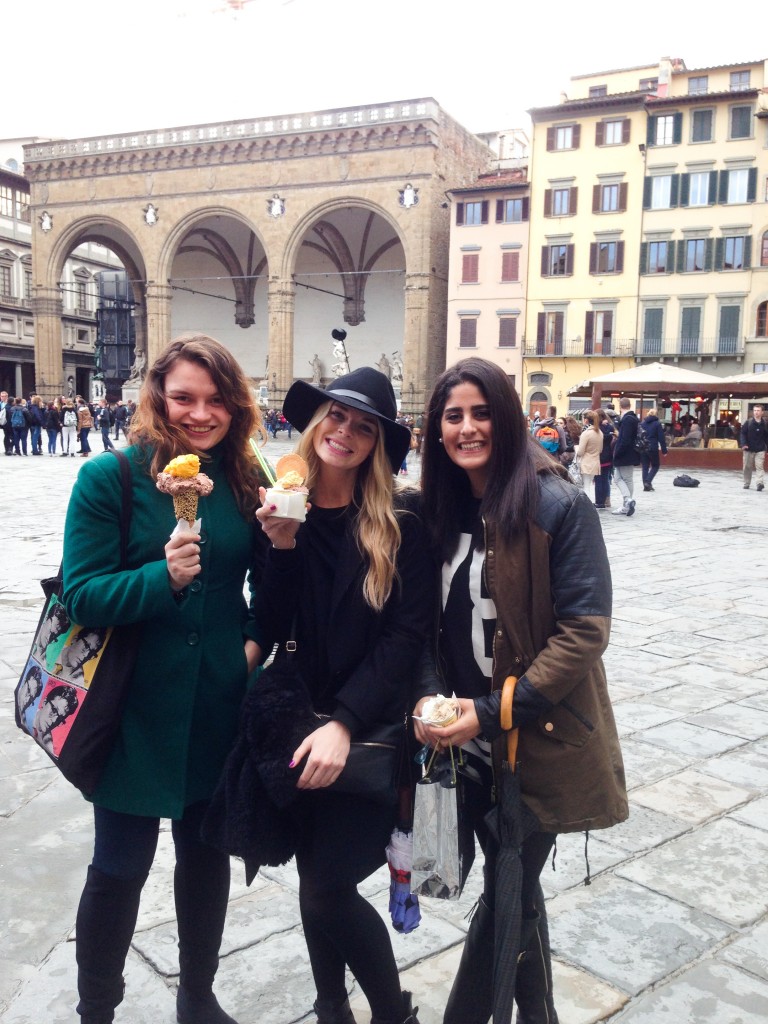 Now its farewell to my FUTURE home. I promise, Florence, I will see you soon! YOU WILL BE MISSED!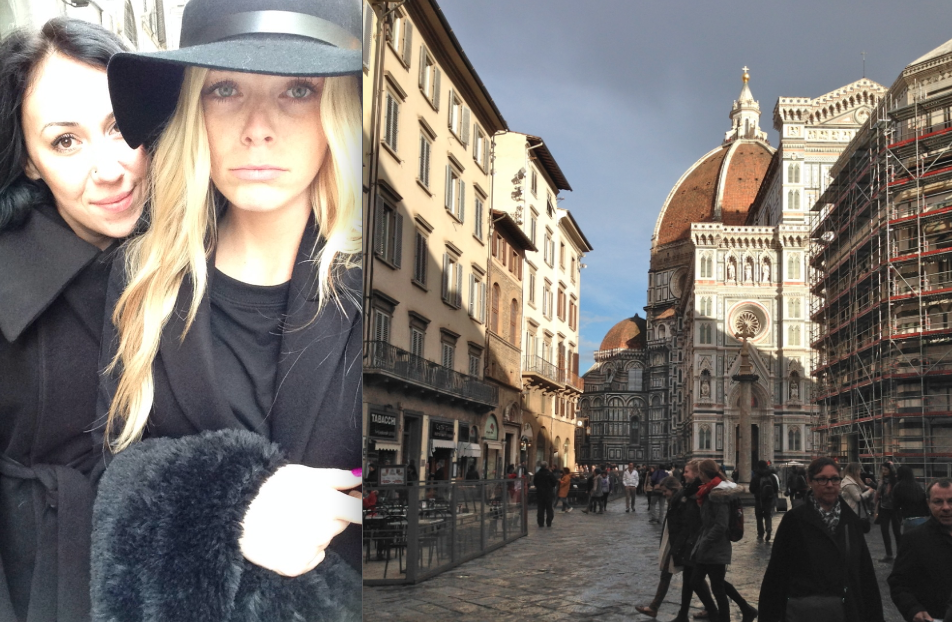 xoxo,
P