"FALL" into Patterns
October 1, 2014
HELLO OCTOBER! HELLO FALL!
This post may seem a little creepy to some, but I am starting my October posts with the Halloween spirit! That's right, we thought shooting in a graveyard would be kind of cool. Yes, I was freaked and a little sketched out, but we LOVE the way the Fall/Halloween season JUMPS out at you through these pics!
My outfit today is pattern on pattern. Now this whole pattern on pattern freaks some people out, but now days it is definitely doable. Better yet, it is the thing to do! I have my blue gingham button up underneath my camo vest. I left this vest untucked, BUT it would be cute if you tucked one side, or pull both sides together and tie it up. Because of some much pattern on top, I paired it with my half faux leather pencil skirt. I love this skirt. Why? First of all it is the most flattering pencil skirt I have in my closet! Second, you can literally pair it with anything. The length is perfect. The fit is on point. Now if you aren't a skirt fan, pair your two patterns with some dark denim. That would look great too!
Now, we can go a few ways with the shoes here. I kept it casual with zipping on my black booties. I wanted this outfit to scream Fall. You could dress it up with some pumps. (Like the Cobalt Blue strapped pumps I have worn in almost every post for New York Fashion Week. Click Here)
Casual or glammed, you are going to rock this look. This is a look ANYONE can wear.
Try it. Send me an email with your look, and ill post it so others can be inspired!
Ladies and Gents, let the Fall season really begin!
xoxo,
P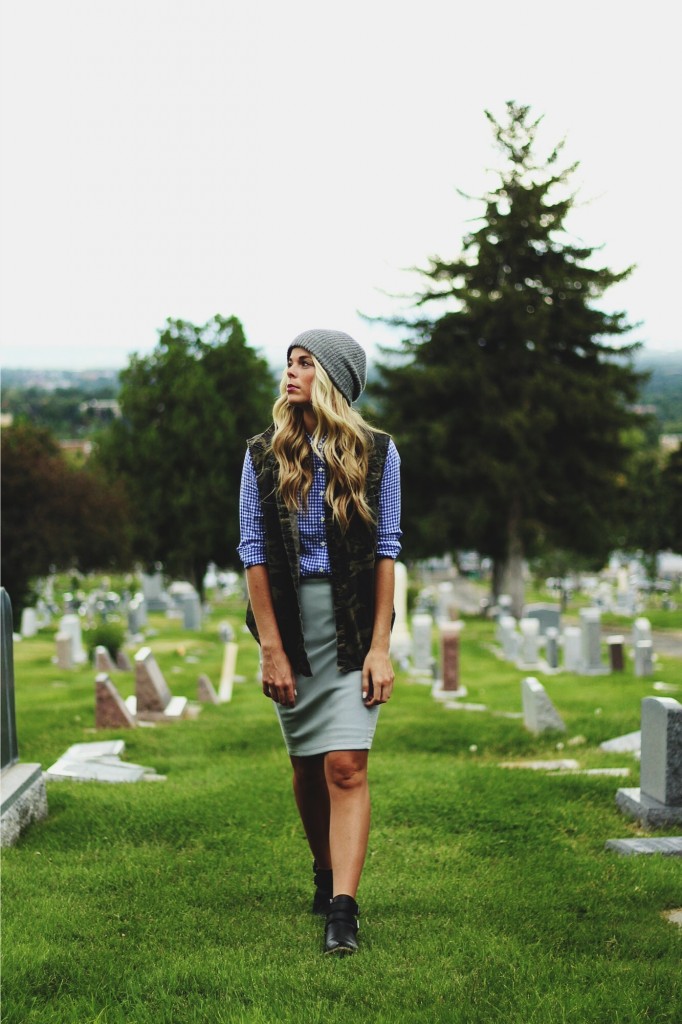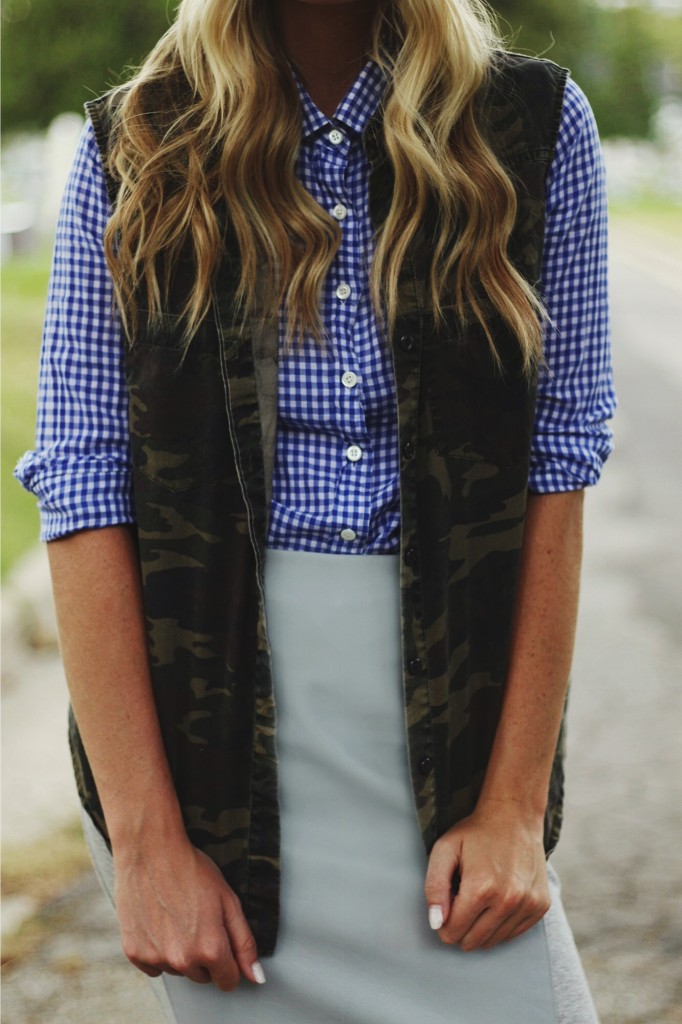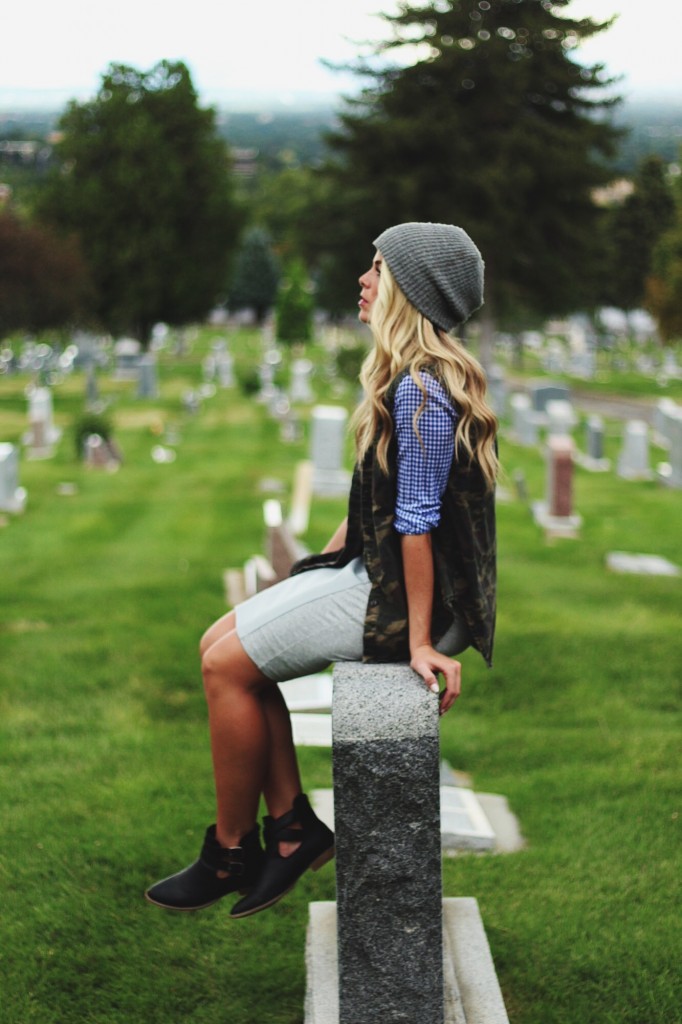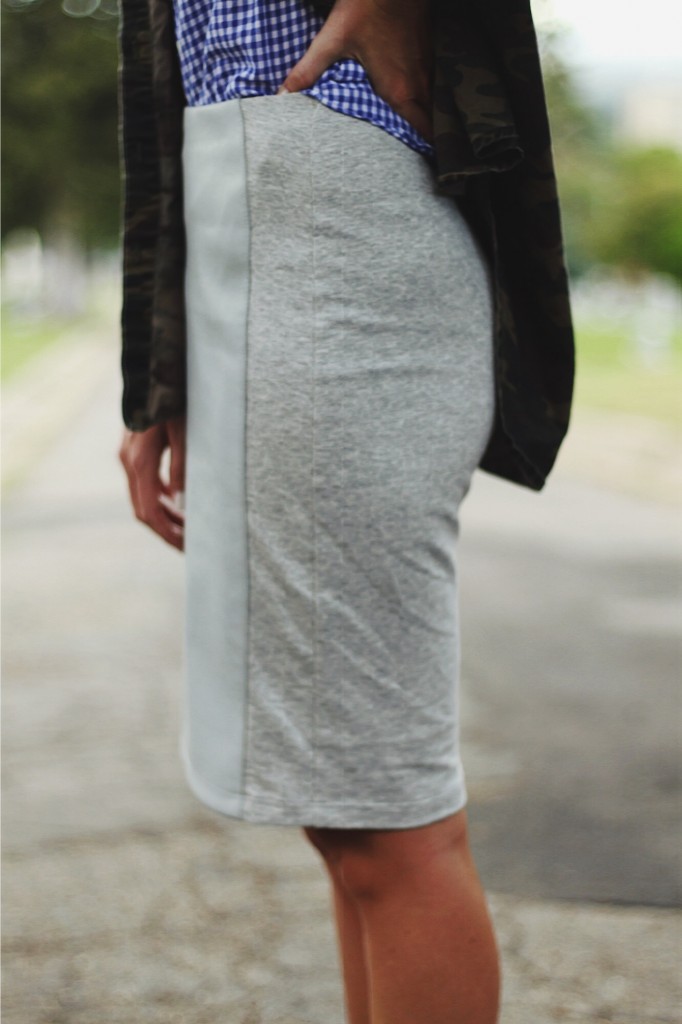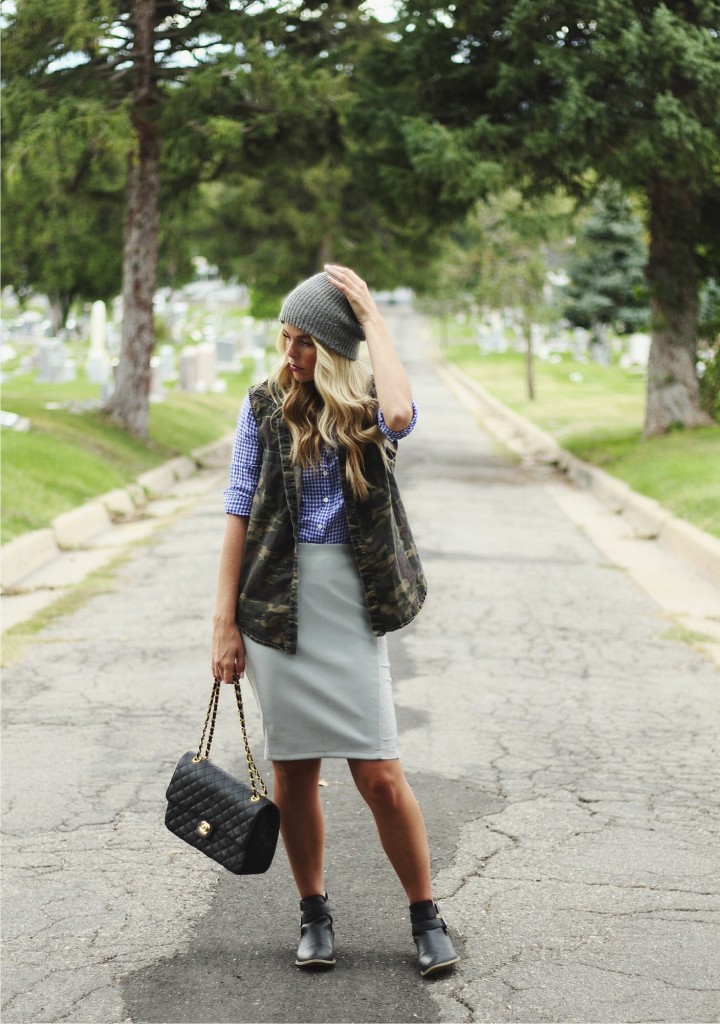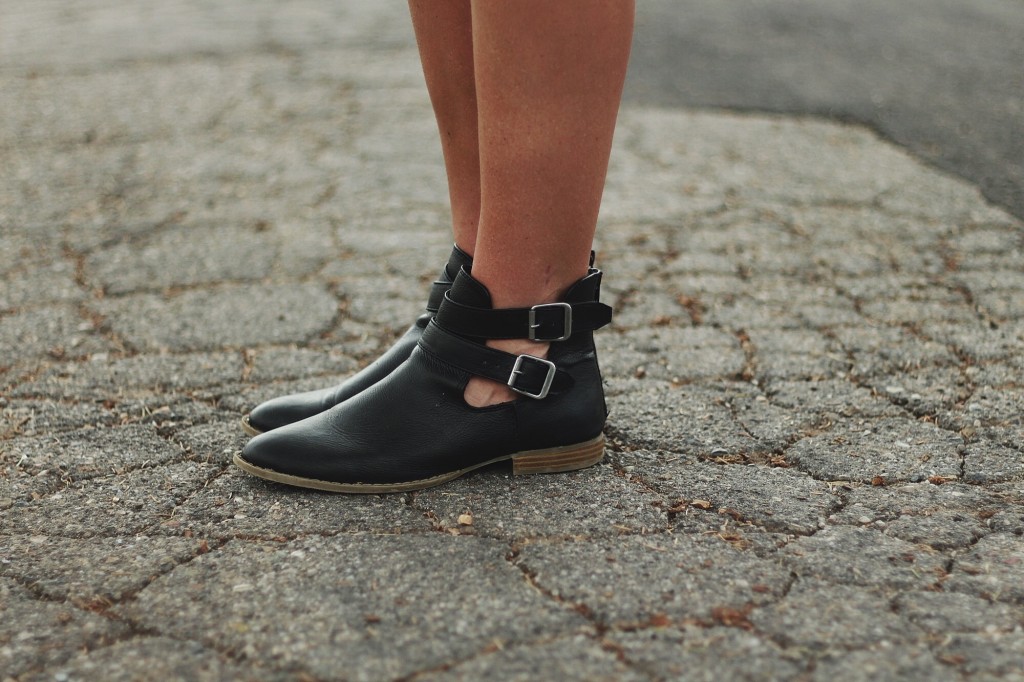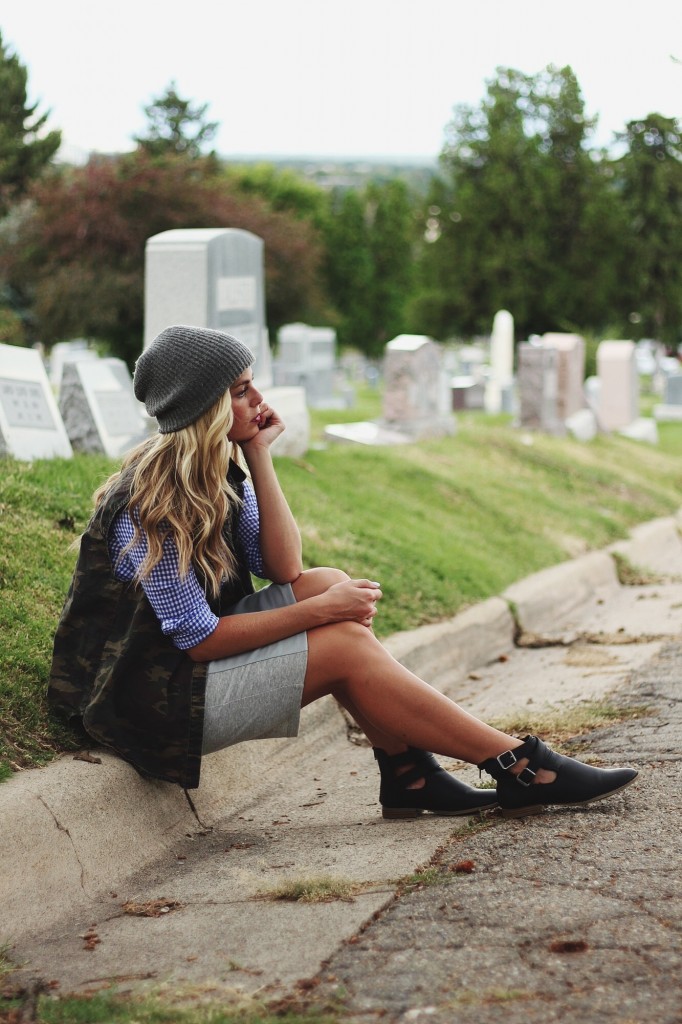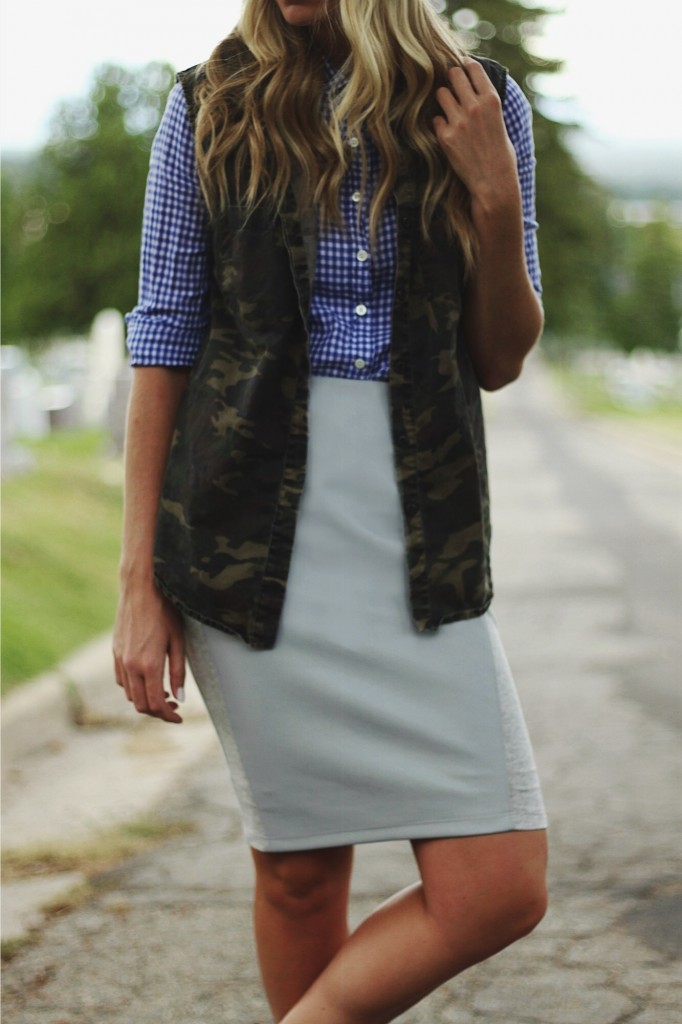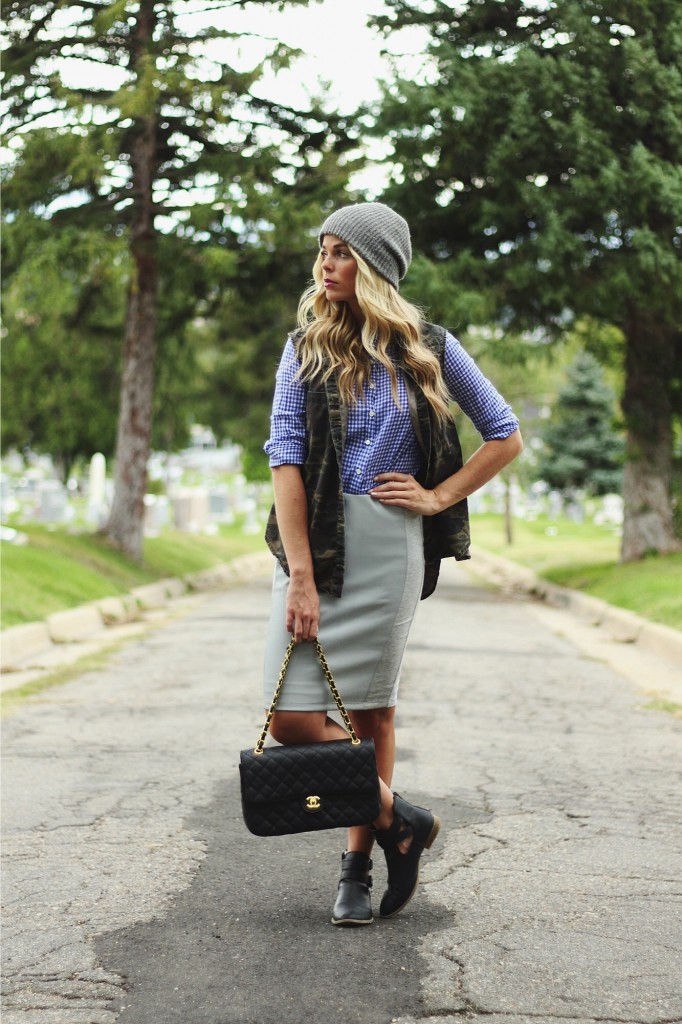 PHOTOS BY SAM STAPLEY PHOTOGRAPHY
Gingham Button up: JCrew (Old. Similar Here)
Vest: Nasty Gal (Similar Here or Here)
Skirt: Anthropologie (ON SALE!)
Shoes: Forever 21 (Similar Here)
Hat: Forever 21
Purse: Chanel (Similar Here)