Be Your Selfie
October 29, 2014
Since being apart of the blogging world there is one thing that I have learned, and it's very important to me. BE YOURSELF. I have met a great amount of amazing and inspiring people. There is nothing that I respect more than people who be themselves and love who they are. Life is so precious and short. Why would you want to be or pretend to be someone else? My post today goes along with that.
"#BE YOUR SELFIE"
I am collaborating with M1M1K clothing today. These designers or local and stand for such great things. Reach for the stars. Make your dreams come true. Never give up. Be yourself through it all!
I love that a girl can go from classy one day to edgy the next! Today's look is a little more edgy. I have paired this "#be your selfie" tee with my leather shorts. Now that it is fall, it's just to nippy to wear shorts. So, I got warmed up by putting on some tights underneath! This look would be cute with knee-high boots, however, I zipped on my green wedged booties to make this style a little more feminine.
You all need to check out M1M1K! They have amazing AND trendy apparel. You guys lucked out, because M1M1K is giving my readers a special coupon code to get some goodies! Just use the code "Paige15" (valid till 11/5)
xoxo,
P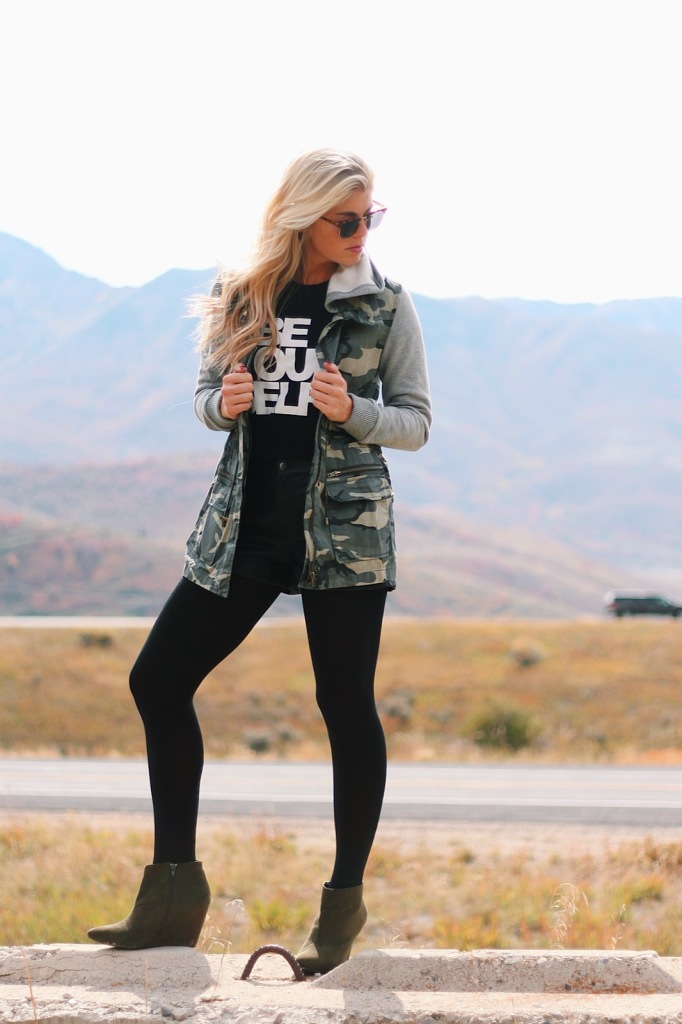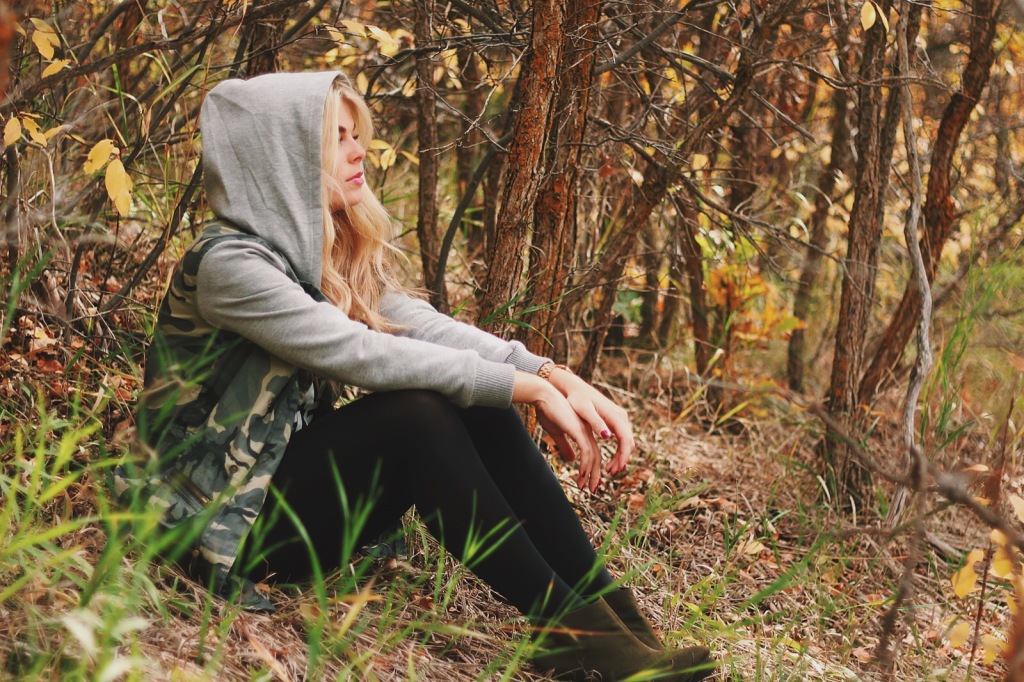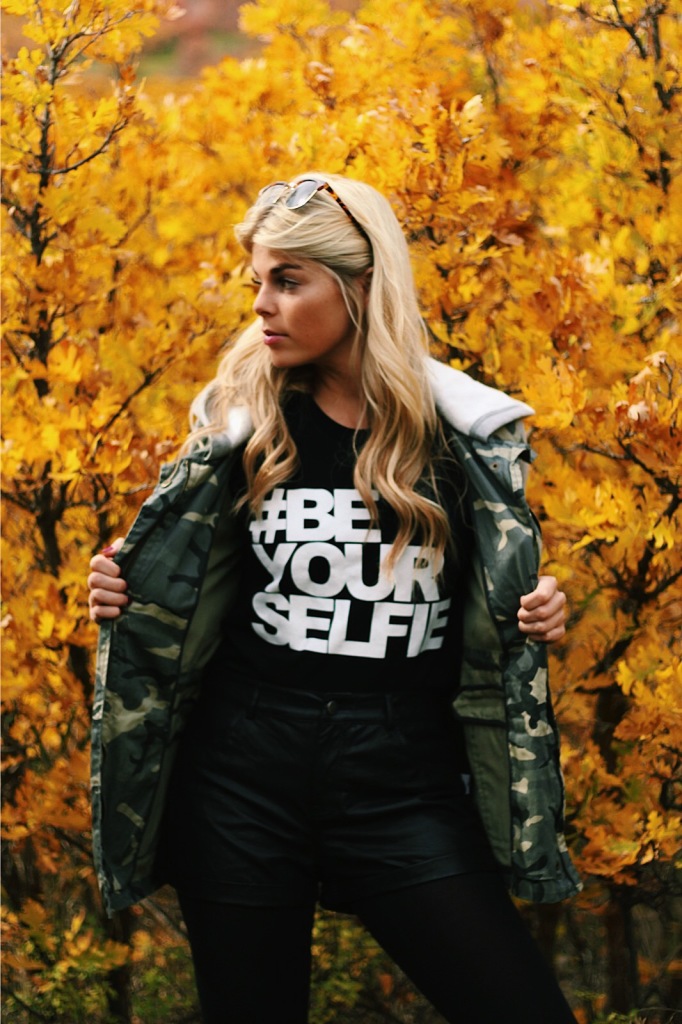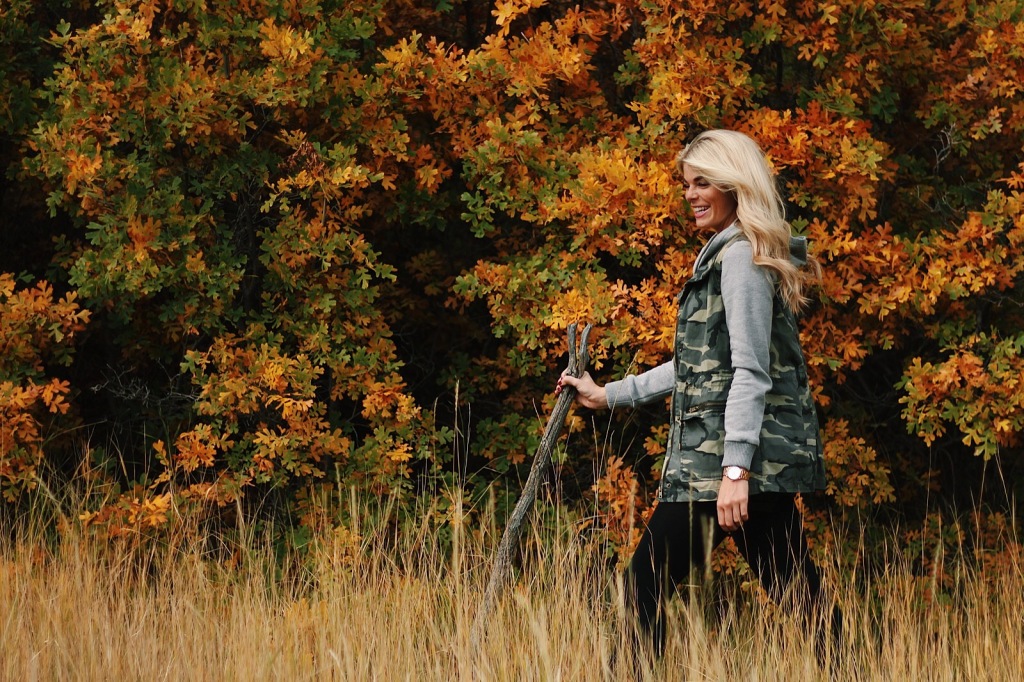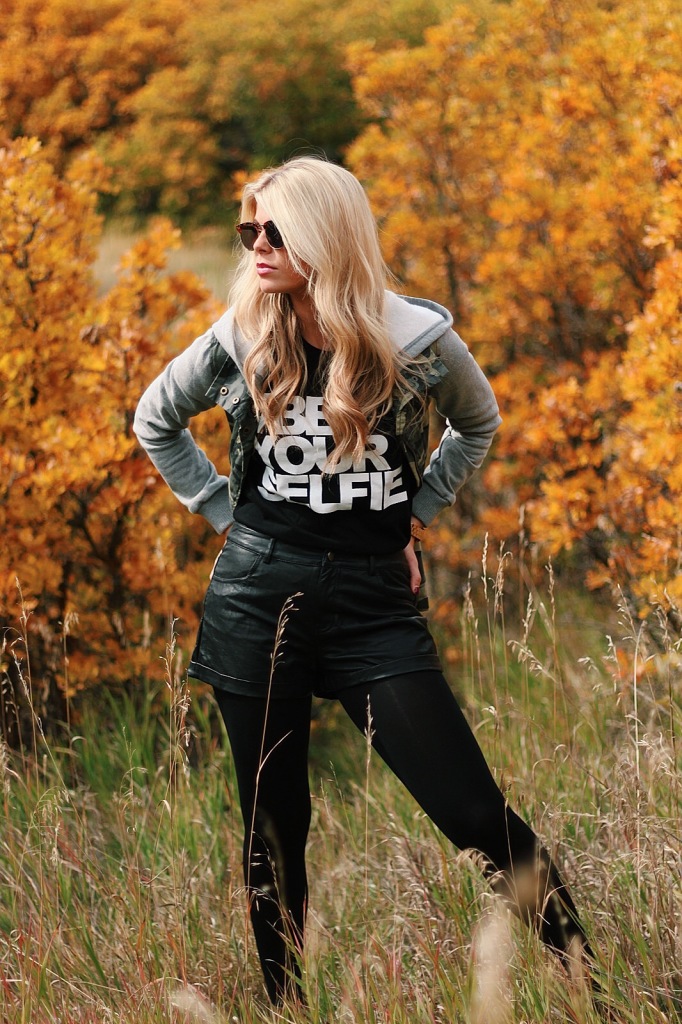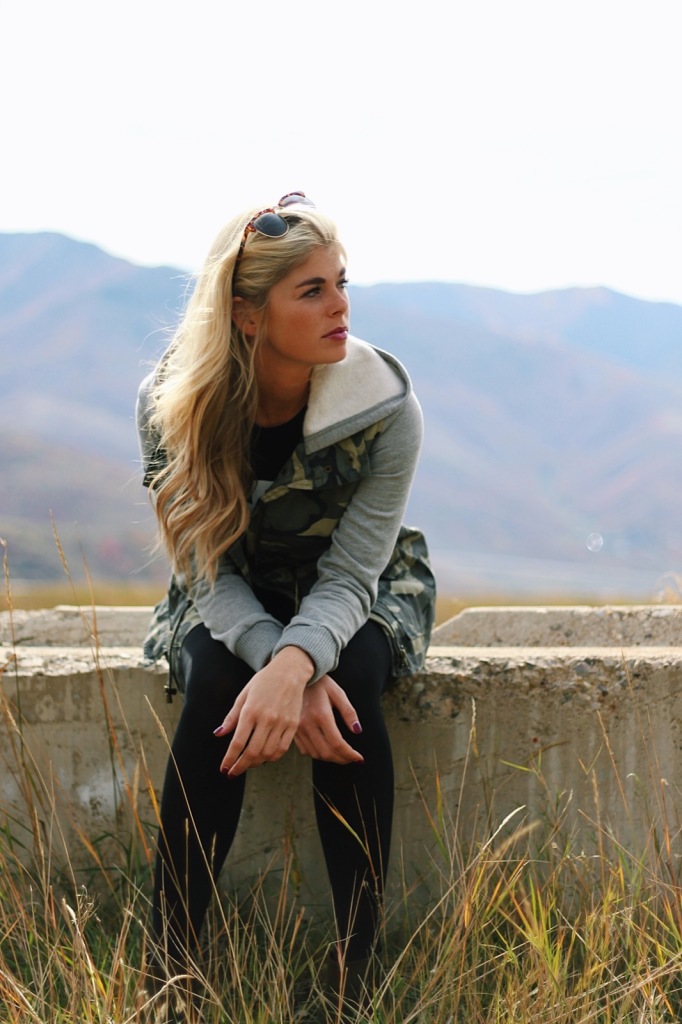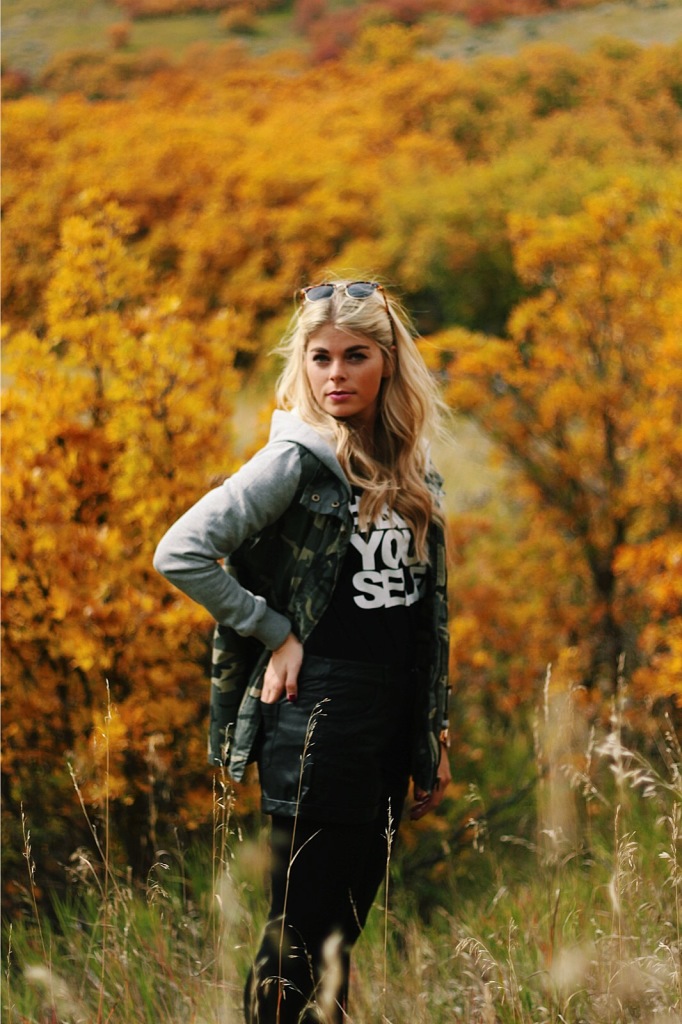 PHOTOS BY SAM STAPLEY PHOTOGRAPHY
Camo Utility Jacket: Forever 21
Shirt: c/o M1M1K Clothing
Shorts: Forever 21
Tights: Target
Booties: Forever 21 (Old. Similar Here)
Sunglasses: JCrew