Living in Leather
November 7, 2014
So excited to be collaborating with Piper Street today! Im going to get straight to the good stuff first.
 I am doing TWO GIVEAWAYS today on Paige Arminta!
To my blog readers who I love so much, you have the chance to win a $50 gift card to Piper Street. Here is what you must do: (click rafflecopter link/complete rafflecopter instructions to be entered to win)

I am also doing an INSTAGRAM GIVEAWAY for a $25 gift card to Piper Street. Head HERE to enter to win!
There is another surprise below!! So, you must keep reading.
Today's look is the perfect "super casual, comfy, layered, with a sprinkle of edgy" look for this Fall weather. If you don't know me personally, the Fall season is my favorite to dress for! Layers, beanies, boots, sweatshirts, jackets, scarves, cooler colors, etc. It's the easiest time of year to get creative! This look isn't super feminine, but it shouts fall and "everyday" for someone who likes sweatshirts like me! The focus of this outfit is the leather jacket. It's pulled the look together. With out it something would be missing! Yes, I am guilty of mixing colors that some people don't feel comfortable mixing. The neutral colors. Black, brown, and grey. Guys…you know the rules these days, right?! You most definitely can wear ALL of these colors at once. I mean, I think this look would be dang cute with back denim as well!
Try this look out. If you are thinking to yourself, "I don't have a cute leather jacket like this one!" Well guess what?! Here is Piper Street and my treat to you. With the code PAIGE15 you can get 15% off of the grey, black, or brown leather jackets on their site! This deal runs from November 7-11th at 11:59pm EST). 15% off JUST the leather jackets. You know you need one. Now click HERE to purchase!)
xoxo,
P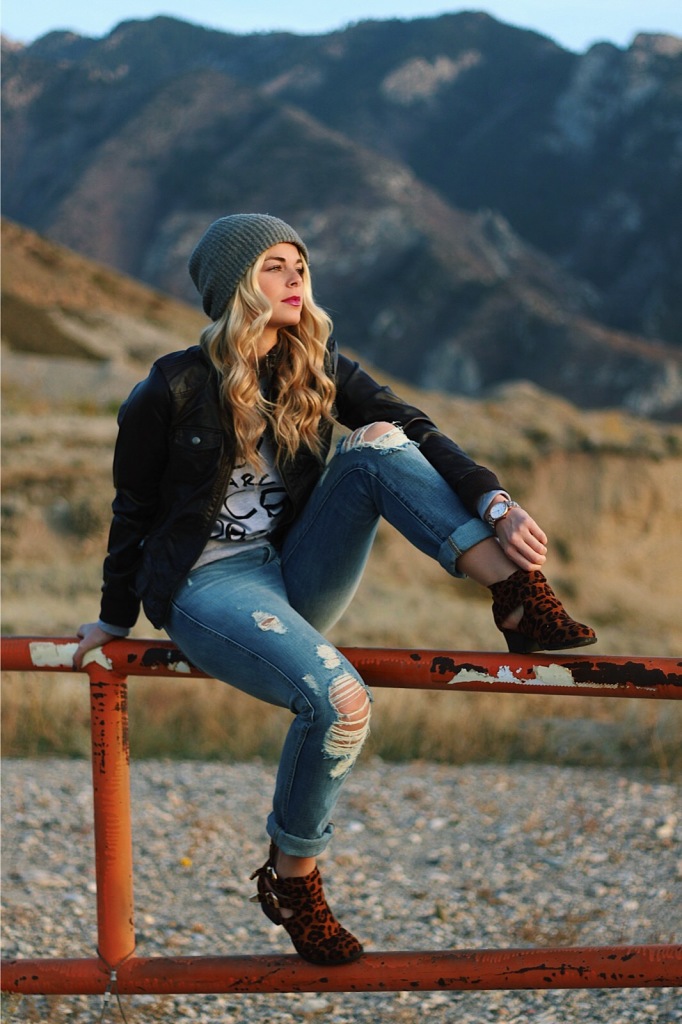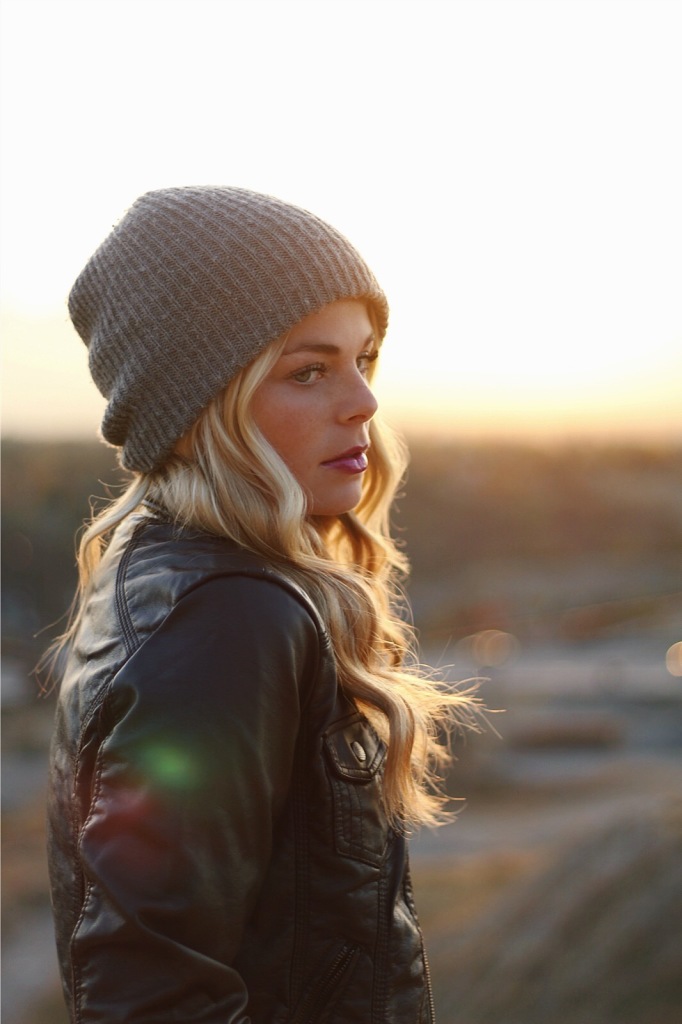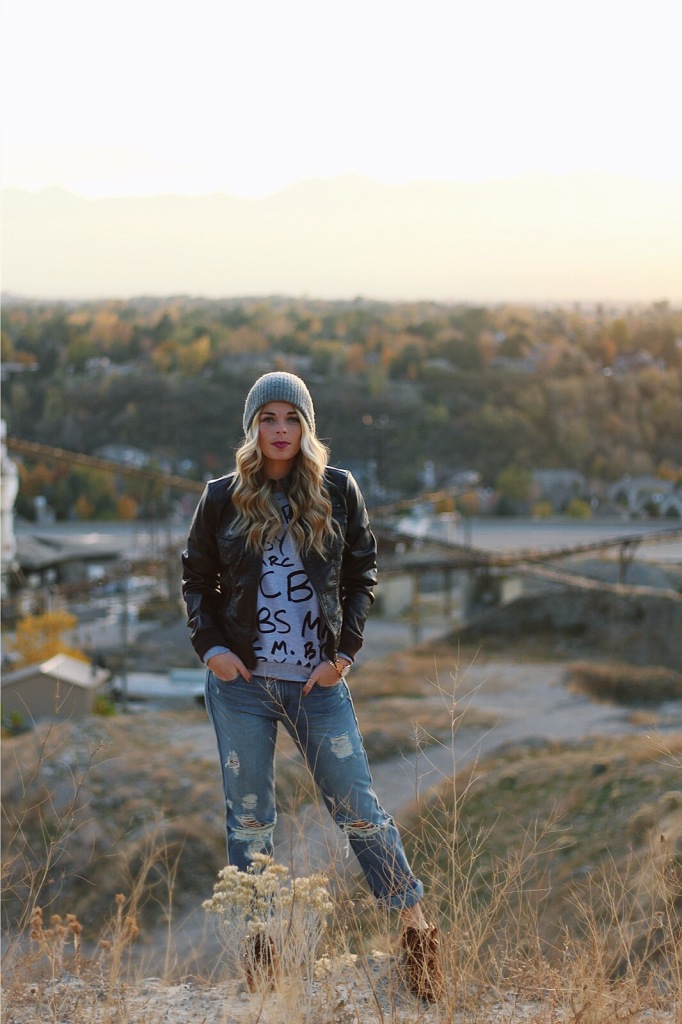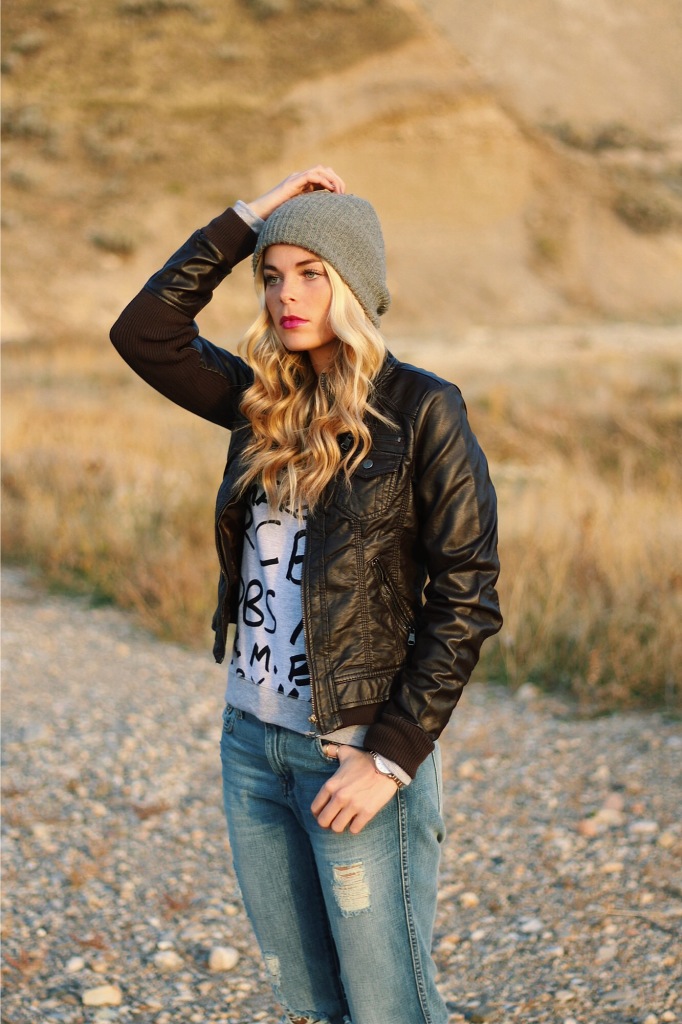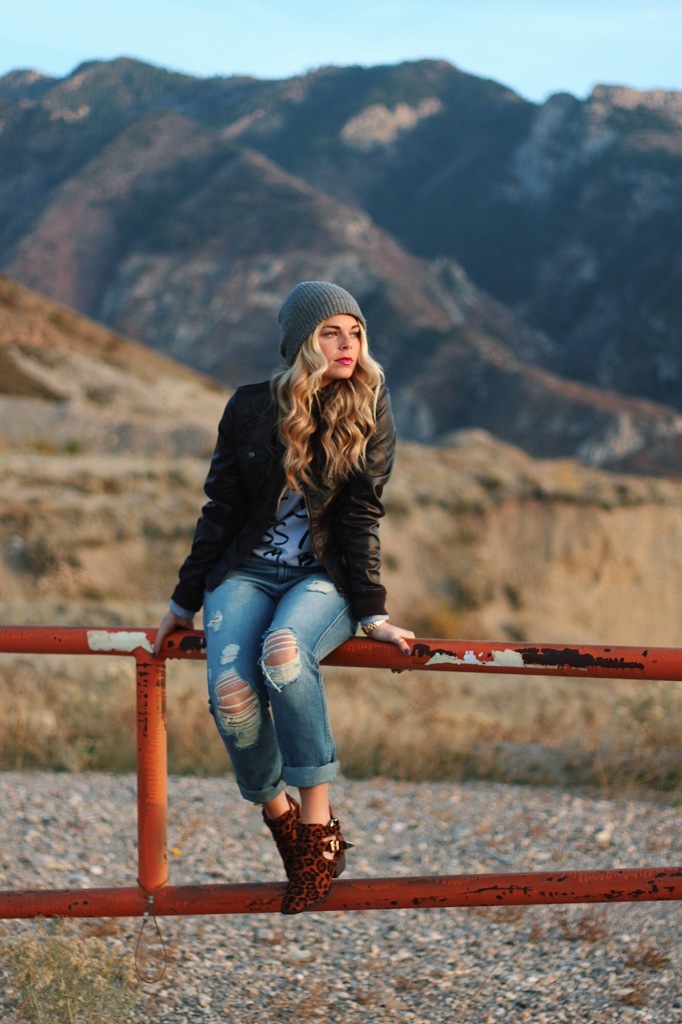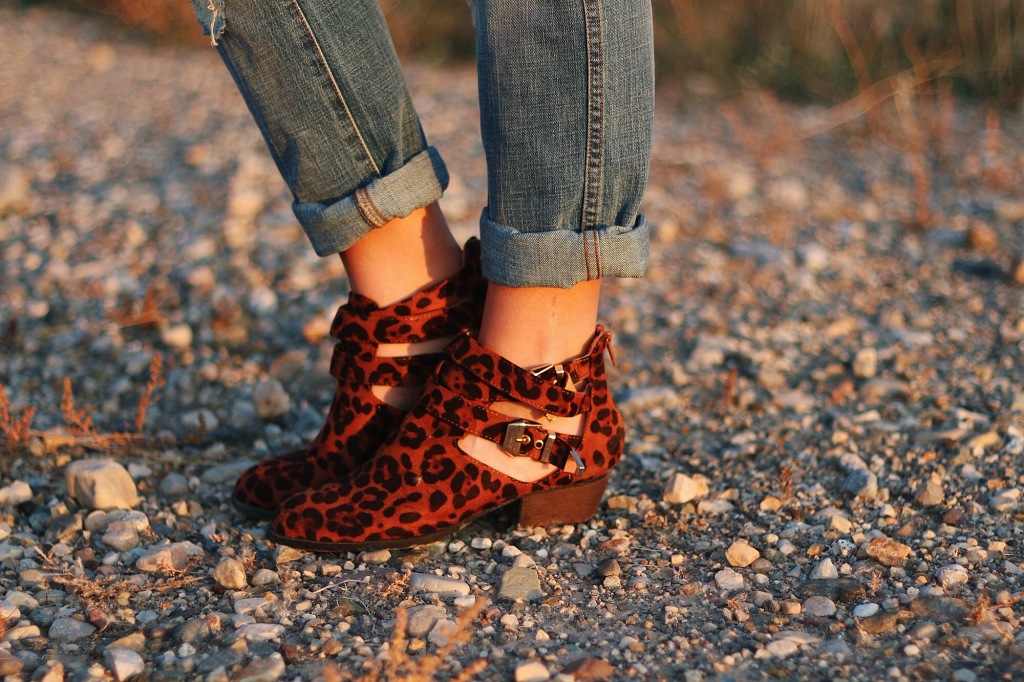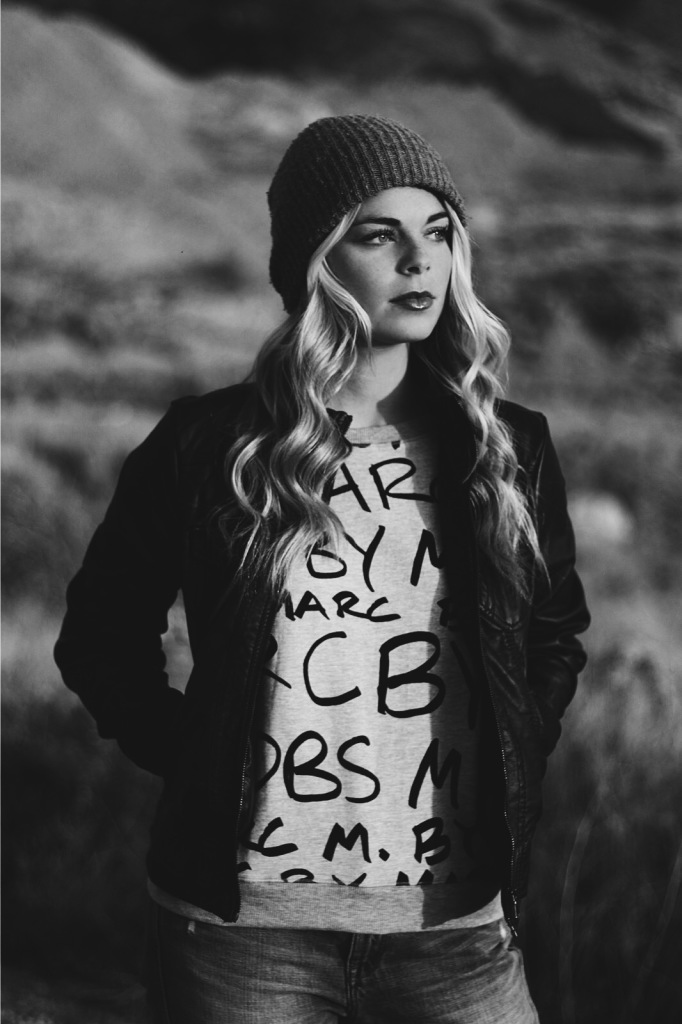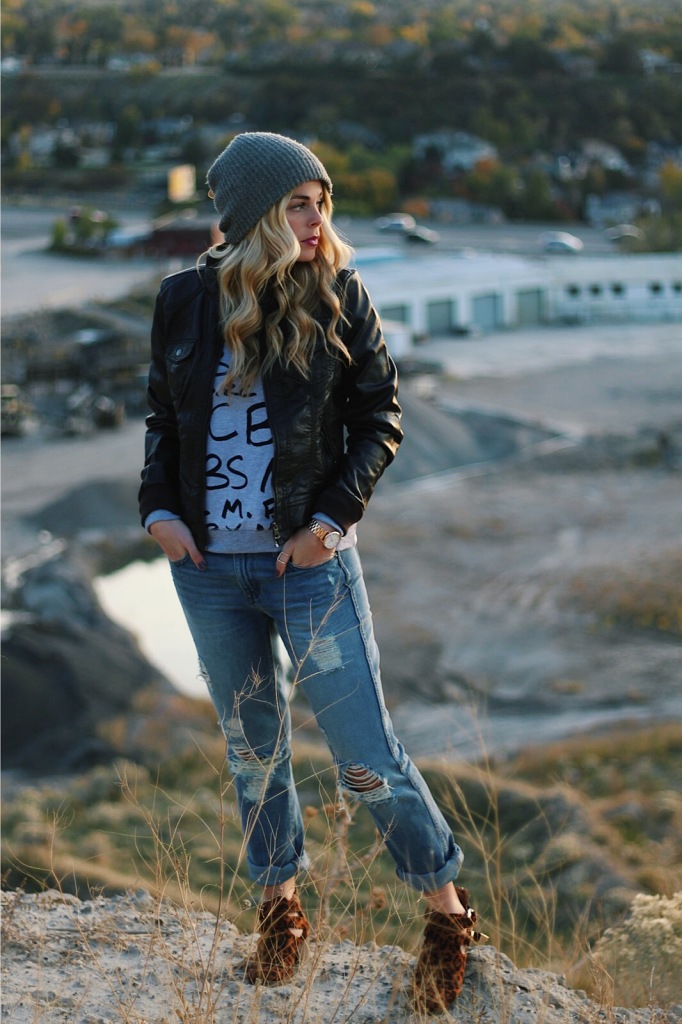 PHOTOS BY SAM STAPLEY PHOTOGRAPHY

Leather Jacket: c/o Piper Street
Sweatshirt: c/o Sheinside
Boyfriend Jeans: JCrew
Booties: Forever Young (Similar Here)
Watch: Marc Jacobs
Ring: Tai Pan Trading (Similar Here)
Hat: Forever 21 (Similar Here)