Holiday Lookbook Part 1: Sock Party
December 11, 2014
I am so excited to share with you PART ONE of my blogging friends and my "Holiday Lookbook." I never thought that through blogging I would meet so many amazing people! Some of these gorgeous girls have become my close friends, and I could not be more grateful! Let me do a quick introduction to my three blogging beauties.
This girl is my blogging ride or die! She has mad styling skills, bomb personality, and gorgeous blonde hair. This girl works harder than anyone you know. Tara boo boo is one real chick. I promise this girl is one you want to become friends with! Miss Tara Brooke everyone!
This mommacita is stunning. Yes, everyone wants her to model for them. Yes, she is so super kind. Yes, she started her amazing blog and works really hard at it while being a full-time mom. Brooke Williams, from Two In June, is just practically perfect in every way!
My lover bum, Jessica Cheesman from Golden Swank, is the sweetest person ever. I knew the day we met that we would be friends forever! With out a doubt, she always got her "Chic Swaggy Swag"  style turned up to the max! She also is always working her pretty buns off to inspire others around her.
In these next few weeks, my friends and I will be sharing a few fun holiday looks for you all! Some casual, comfy, chic, glamorous, etc. It's so fun because we all have different tastes, yet everyone's looks are head-to-toe perfect! If you love the holiday season, have a lot of Christmas and New Years parties to attend, or you just like to lounge around by the fire and drink hot coco, then you are in for a fun few weeks with us!
Cozy up and join our sock party!
xoxo,
P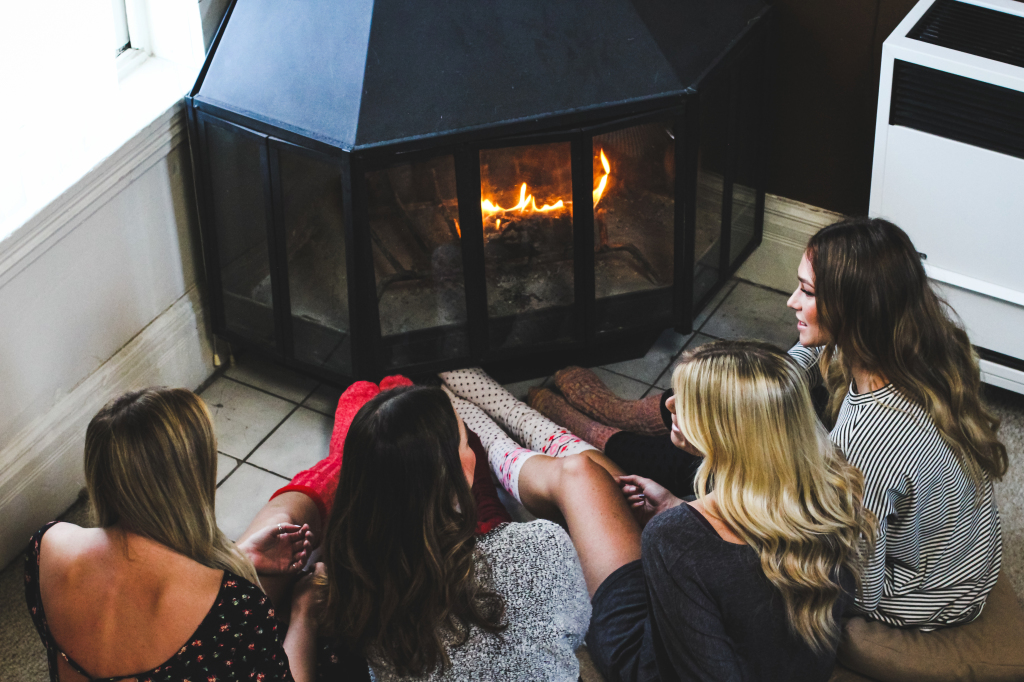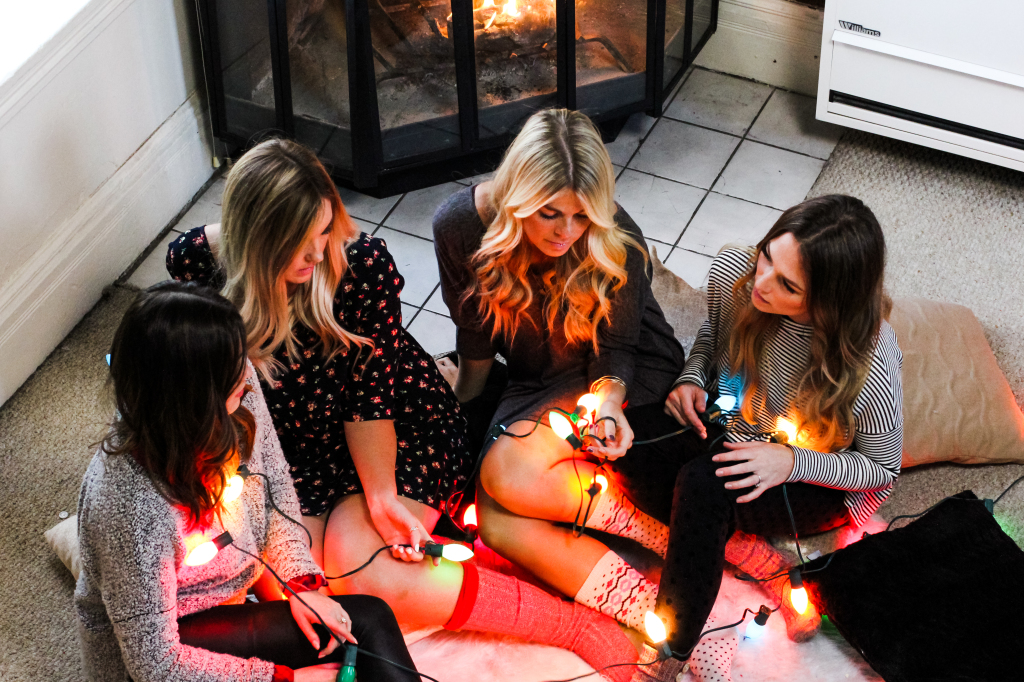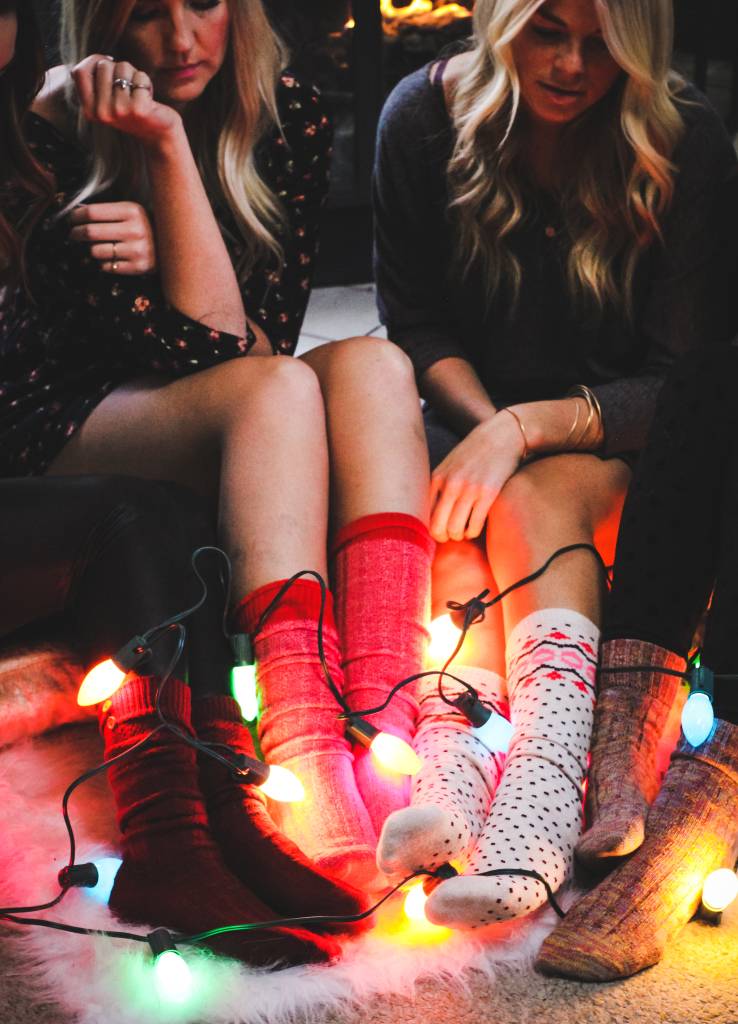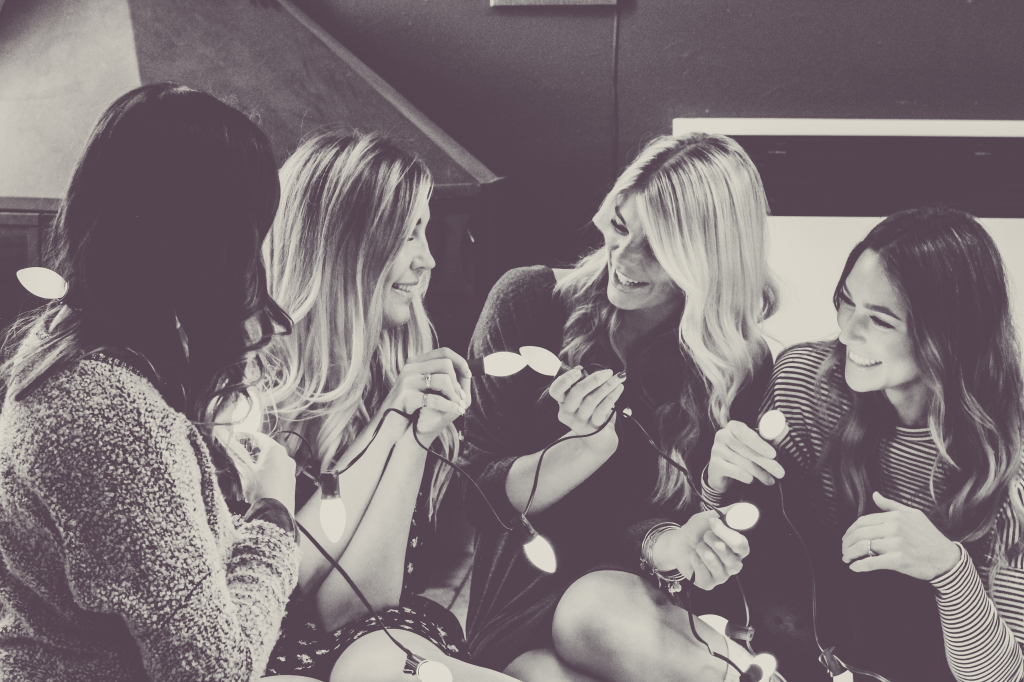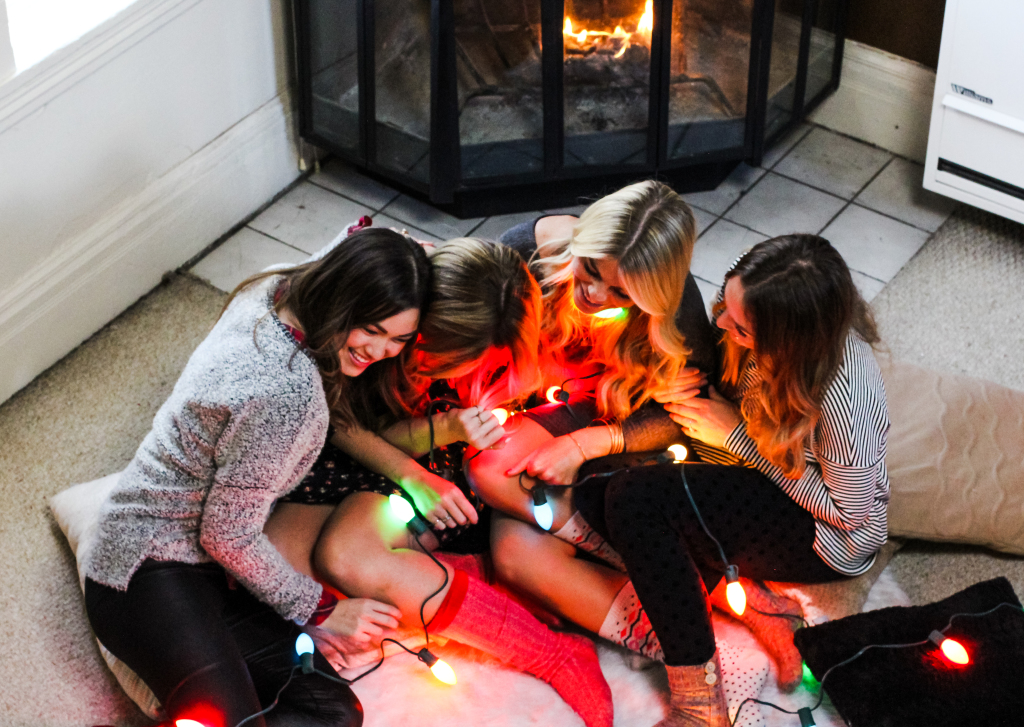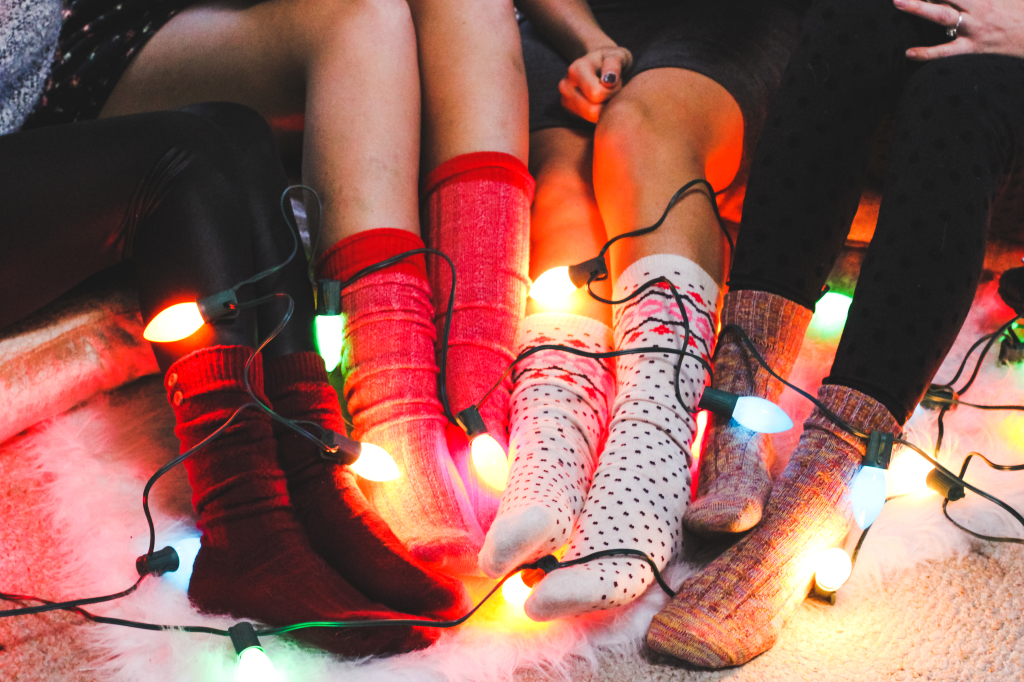 PHOTOS BY ROXANA B PHOTOGRAPHY
-outfits from left to right-
JESSICA'S OUTFIT:
Sweater: Clad and Cloth
Leggings: Topshop
Flannel: Forever 21
Socks: Target
TARA'S OUTFIT:
Dress: Tai Pan Trading (Similar Here)
Socks: Similar Here
PAIGE'S OUFIT:
Sweater Dress: Old Navy (Similar Here)
Socks: Old Navy (Similar Here–look at all colors)
BROOKE'S OUTFIT:
Top: Clad and Cloth
Socks: c/o Bohme (Similar Here)
Leggings: Tara's closet! (Similar Here)