Baby Blue Stripes
May 3, 2014
Silk button up. White denim. Nude pumps. Gold jewelry. Gorgeous scenery. Perfect shoot.
For some reason, this shoot was just so refreshing! White and cream with a touch of color turned out to be one of my favorite looks. It is so clean, sharp, and shouts Spring/Summer right?! Today I have paired my cream and baby blue stripe button up with my white denim pants and nude heels. I  did throw a little twist in there and styled this look with a trench coat for when those Spring nights get a little chilly. (In Utah that can happen a lot!) Of course I am wearing my gold jewelry, BUT I think that it looks so great with white and cream colors. Some would say silver accessories are the way to go…I am a GOLD girl all the way!
I know a lot of us think white/cream is not the best choice for an outfit, however, if you style it in the right way then it can look so fresh and sooooo nice. Don't try to squeeze into those amazing pair of white denim pants that you just need to have. If they don't fit, don't wear/buy them. Squeezing into those white denim pants wont make your refreshing "white" summer look…well…it wont look too refreshing. The good thing is, this "white" look can be accomplished in so many different ways with so many different fashionable pieces! It's time to get creative with your wardrobe!
xoxo
P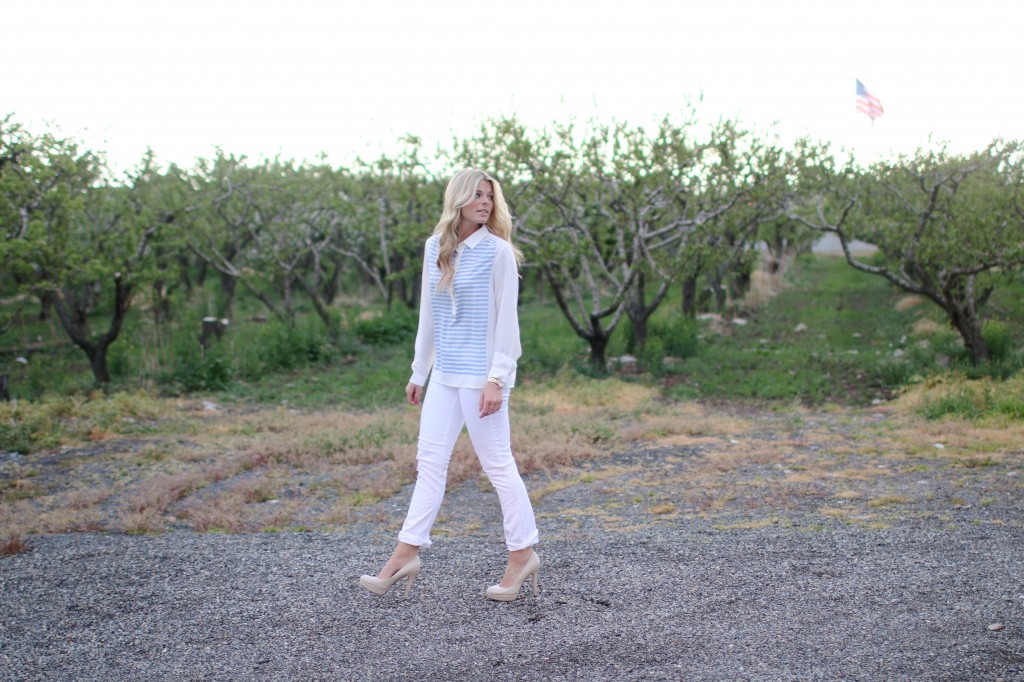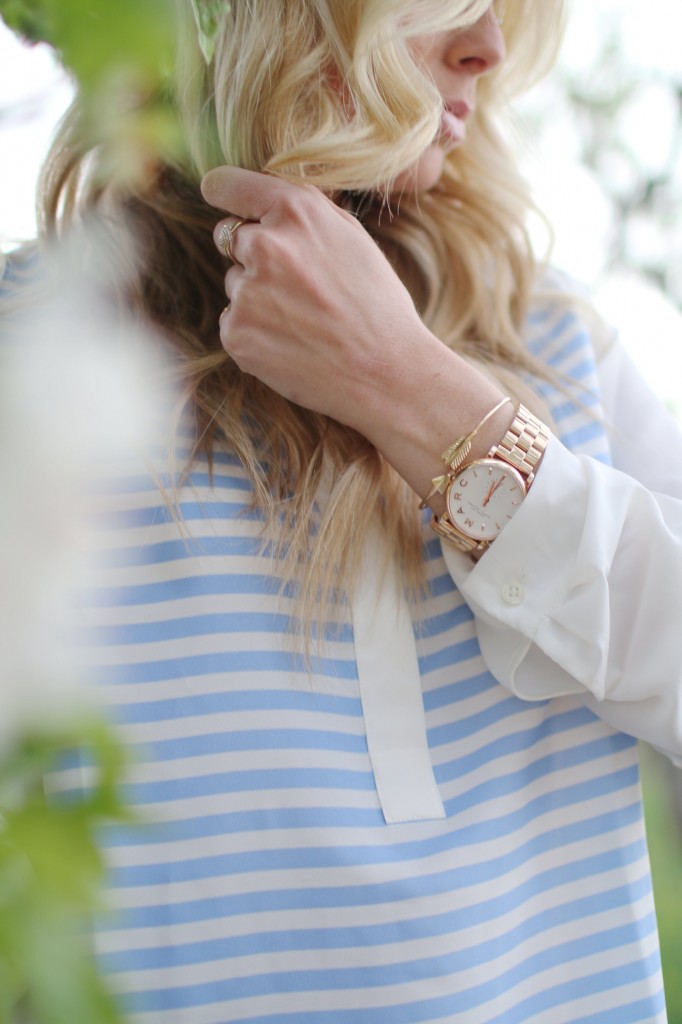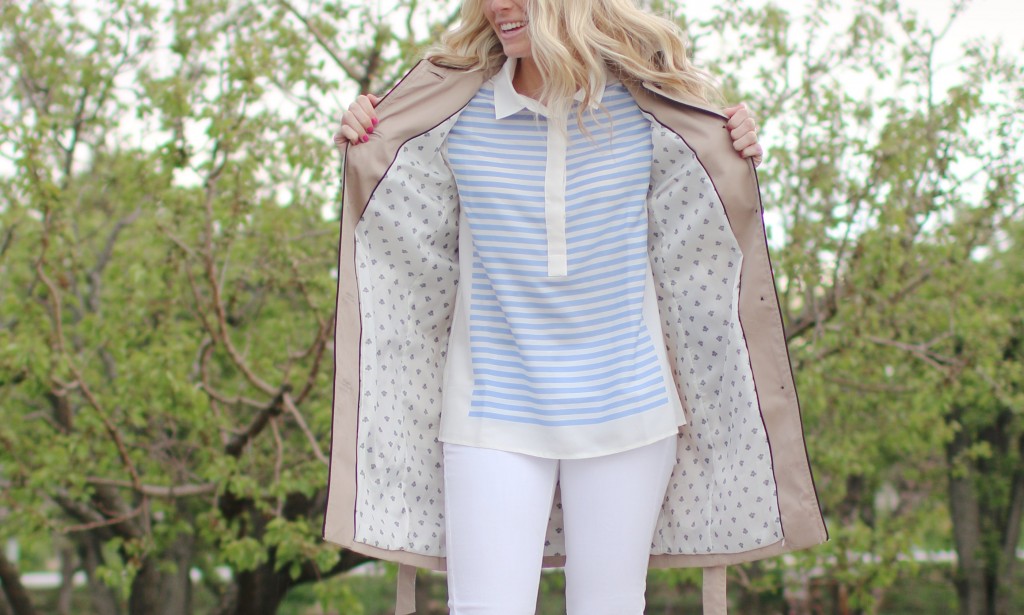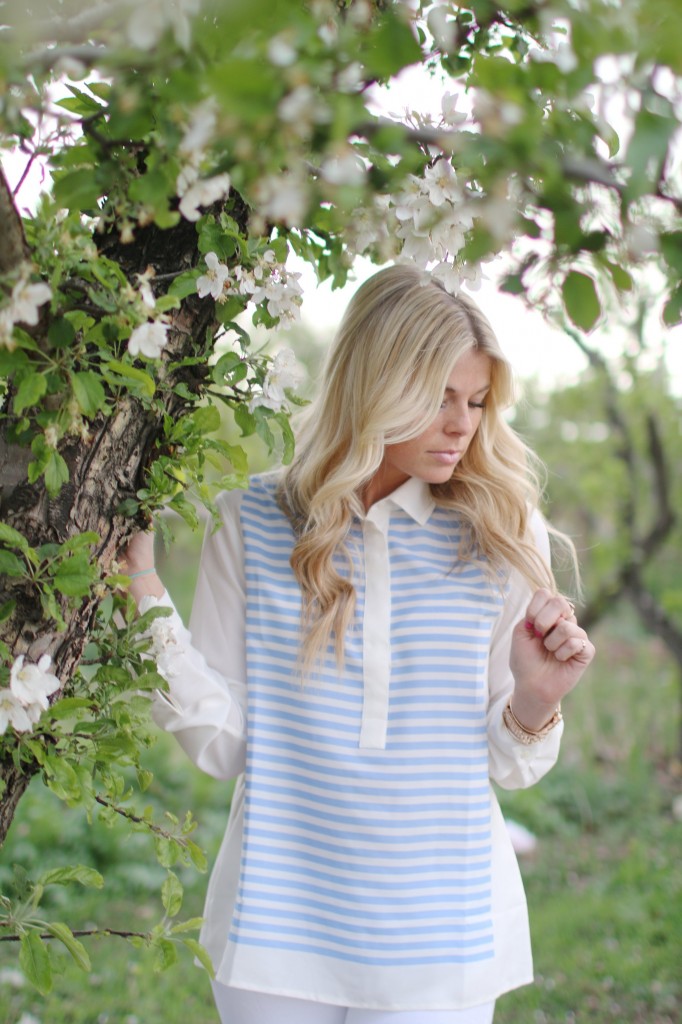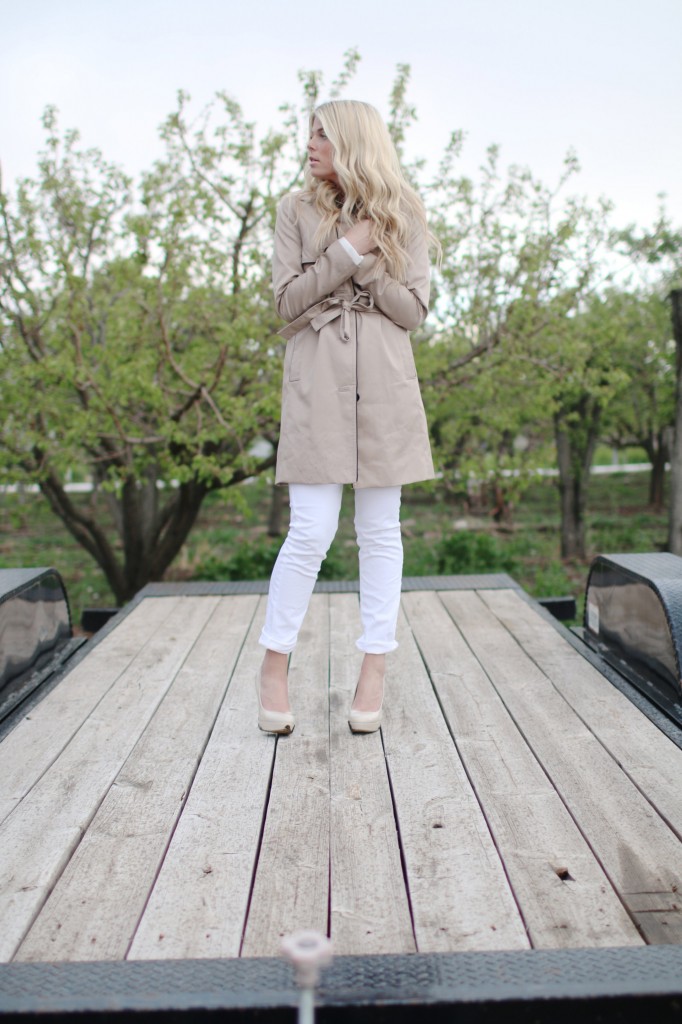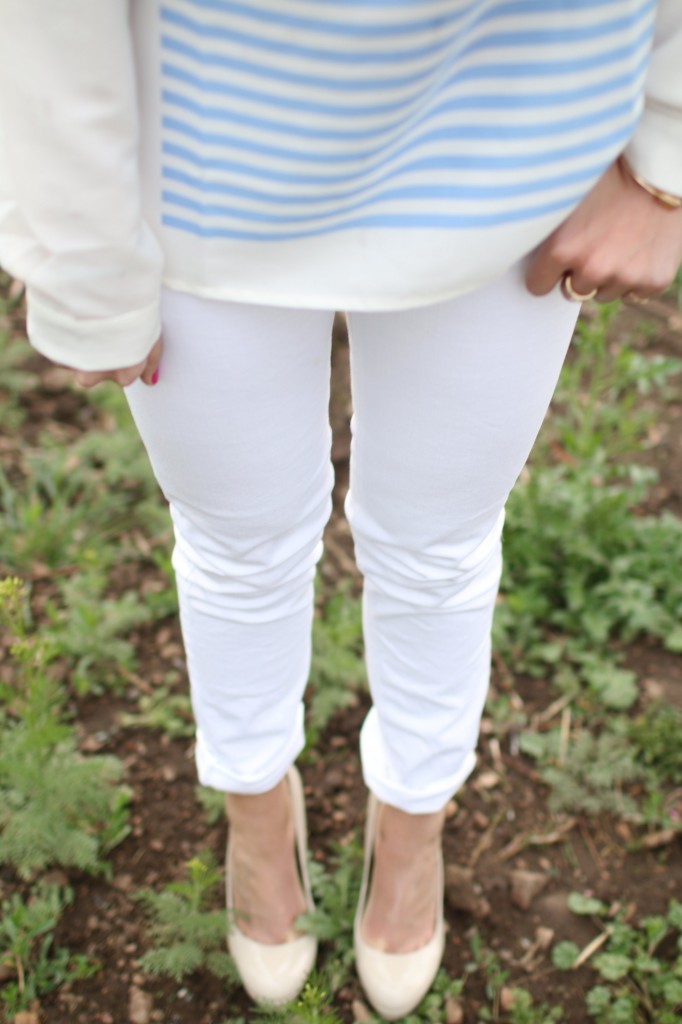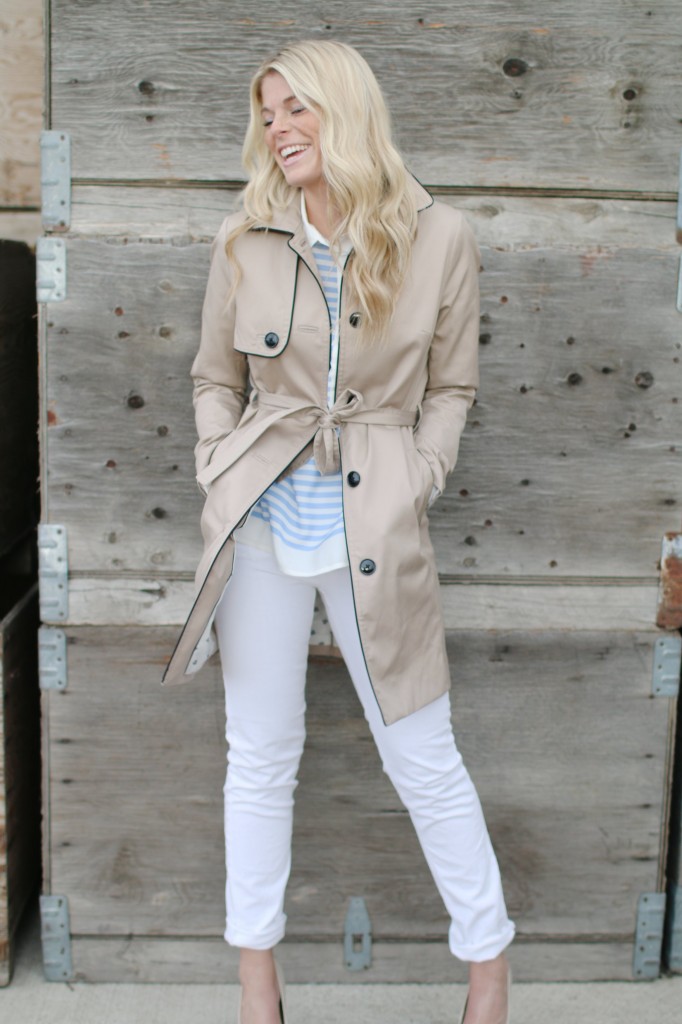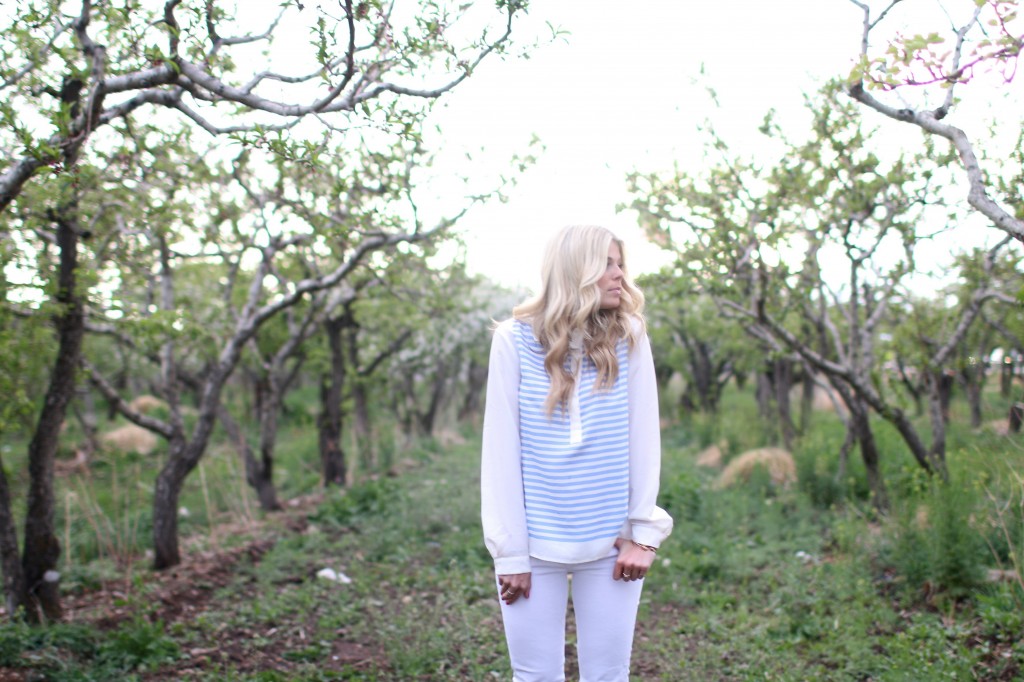 PHOTOGRAPHY BY LINDSEY LU CREATIONS
Silk Stripe Top: JCrew Factory (ON SALE IN STORES!)
White Jeans: JCrew (ON SALE!)
Trench Coat: H&M (Old. Similar Ones Here or Here)
Nude Pumps: G by Guess at DSW
Watch: Marc Jacobs
Golden Arrow Cuff: Bangled
Pave Heart Ring: JCrew (Old. Similar Ring Here or Here )